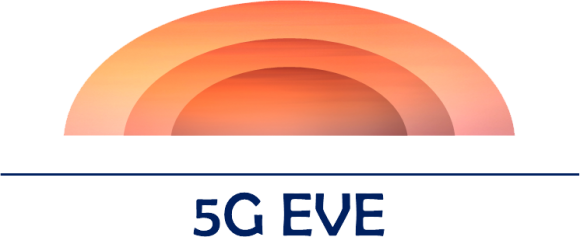 Telecom Italia SPA
Orange SA (France)
Orange Romania SA
Orange Polska Spolka Akcyjna
Telefonía Investigación y Desarrollo SA
Hellenic Telecomunications Organization S.A.
OTE AE (Organismos Tilepikoinonion Tis Ellados OTE AE)
Ericsson España SA
Ericsson Hellas SA
Tilepikoinoniakoy Ilinox
Ericsson Telecomunicazioni
Nokia Bells Labs France
Nokia Spain SA
Nokia Liseis Kaidiktia Ellas Anonimi Etaireia
Wings ICTSolutions Information & Comunication Technologies EPE
B-COM
Networks
Comune di Torino
ASTI-Automatismos y Sistemas de Transporte Interno SA
Trenitalia SPA
Applied Research to Technologies SRL
Telcaria Ideas SL
IDC Italia SRL
Eurescom – European Institude for Research and Strategic Studies in Telecomunications GMBH
Promozione Per L Innovazione FRA Industria e Universita Associazione
Eurecom
Universidad Carlos lll de Madrid
IMDEA Networks Institute
Consorzio Nazionale Interuniversitario per le Telecomunicazioni
Sociedad Mercantil Estatal La Gestión de la Innovación y las Tecnologías Turísticas S.A.
Electricite de France.
5G-EVE will create an end to end facility that will provide the means for experimenting with:
eMBB, mMTC, URLLC services;
Access technologies, which will be heterogeneous including also 5G-NR technologies (therefore, going beyond the current and already included fixed/wireless means);
Backhaul technologies;
MEC capabilities
Core network and service technologies, including virtualization technologies, like the envisaged 5G VNF pool;
Multi-x slicing and orchestration (cross domain and network segment/technology).
The 5G-EVE end to end facility will be from its first phases compliant to 5G standards and architectures, and additionally it will be continuously upgraded in accordance with standards evolution towards Release 16. In this respect, 5G-EVE allows to validate early versions of the standards and to prepare for later "forward compatible» versions.
5G-EVE will dedicate work to the validation of the end-to end facility, through the analysis of the 5G network KPIs; the respective network trials will rely on the important verticals, which are already parts of the project, as well as on further, external verticals, which will be sought and be engaged through project work.
The 5G-EVE end-to-end facility will be composed of four interworking site facilities, being 5TONIC the only laboratory from Spain.
As one of the core sites of the project, 5TONIC will leverage our existing and upcoming resources to give access to experimenters to the last products and services of 5G networks. This will be boosted by the members of 5TONIC participating in the project: Ericsson, Telefonica, Universidad Carlos III de Madrid and IMDEA Networks, and by collaborators like ASTI and IFEMA (by means of SEGITTUR).
If you are interested in collaborating with us please fill out the following form, and we will get in contact to provide you further information.