Industry and academia have come together to boost European technology and business innovation ventures.
Telefónica is one of the leading telecommunications companies in the world in terms of stock market valuations and number of clients. Supported by state of the art fixed, mobile and broadband networks, together with an innovative offer of digital services, Telefónica has transformed itself into a "Digital Telco", positioning itself very favorably, satisfying client needs and capturing growth in the form of new revenue and market opportunities.
Present in 21 countries and with a total client base of 329 million users, Telefónica is a leader in the Spanish, European and Latin American markets, where it concentrates and prioritizes its strategic development and growth.
IMDEA Networks Institute is a research organization dedicated to network technologies whose multinational team is engaged in cutting-edge fundamental science. As a growing, English-speaking institute located in Madrid, Spain, IMDEA Networks offers a unique opportunity for pioneering scientists to develop their ideas.
IMDEA Networks has established itself internationally at the forefront in the development of future network technologies and has already incorporated highly-reputed scientists (see our research team here).
Our researchers will contribute to shaping the future of networking science over the coming years, always with the objective of creating technological improvements that benefit society at large in various aspects of life, and to ensure a socio-economic impact by means of top- research in the network science field.
ERICSSON is the driver of the Network Society – world leader in communications technology and services. Our long-term relationship with the majority of telecommunications operators around the world allows people, companies, and societies to live up to their potential and to create a more sustainable future. Ericsson's 5G is the evolution of the mobile communications and it will be instrumental to tend to the needs of the connected society and to make the digital transformation of the rest of the industries a reality with the possibility of attending multiple new cases of use. Ericsson actively participates in European and international programs for the investigation and development of 5G such as Horizon2020, 5GPPP, or METIS II which we lead. Our alliance with Telefónica and IMDEA Networks for 5TONIC within the framework of our 5G for Europe program will contribute so that Spanish industries and society in general enjoy the benefits of 5G in the near future". Ericsson is the first manufacturer to join the initiative as part of its 5G for Europe program.
CommScope (NASDAQ: COMM) helps companies around the world design, build and manage their wired and wireless networks. Our vast portfolio of network infrastructure includes some of the world's most robust and innovative wireless and fiber optic solutions. Our talented and experienced global team is driven to help customers increase bandwidth; maximize existing capacity; improve network performance and availability; increase energy efficiency; and simplify technology migration. You will find our solutions in the largest buildings, venues and outdoor spaces; in data centers and buildings of all shapes, sizes and complexity; at wireless cell sites; in telecom central offices and cable headends; in FTTx deployments; and in airports, trains, and tunnels. Vital networks around the world run on CommScope solutions.
Universidad Carlos III de Madrid (UC3M) is a public research university, which has the category of Campus of International Excellence since 2009. It has around 17,900 students and 1,900 professors of proven competence, and is renowned for its outstanding facilities to develop research. UC3M is among the best universities in Spain and is included in the last QS World University Rankings (2015) of the top 50 universities world-wide established within the last 50 years. Among all research groups in the UC3M, the 
NETCOM
 group focuses its research on 5G networks, novel network architectures & communication protocols, mobile and wireless networking, network security, traffic analysis, energy efficiency, social networking, multimedia networking and Unmanned Aircraft Systems. The NETCOM Group has participated, and in many cases also coordinated, more than 30 research projects funded by the European Union.
InterDigital, Inc. designs and develops advanced technologies that enable and enhance mobile communications and capabilities. Since our founding in 1972, our engineers have designed and developed a wide range of innovations that are used in digital cellular and wireless products and networks, including 2G, 3G, 4G and IEEE 802-related products and networks. For over four decades, InterDigital has been a pioneer in mobile technology and a key contributor to global wireless standards. Our team of approximately 180 engineers – approximately 80 percent of whom hold advanced degrees, including 60 PhDs – has unparalleled expertise in major mobile connectivity and content delivery technologies. Since 2000, InterDigital has spent over $1 billion on technology research and development.
The so called Digital Society will materialize when new digital services widely penetrate the activities of all industries and individuals. From home automation to autonomous driving, from remote surgery to earthquakes detection, all services will need a high capacity, high resilience and low latency mobile communications technology that fulfills all their needs for real time communication, security, reliability and data access. The most suitable technology for such requirements is 5G. Capgemini Engineering, an Innovation and Engineering Company, will bring the experience and expertise it holds working along with major companies not only in Telecoms but in the Aerospace, Automotive, Defence, Energy, Finance, Life Sciences and Railway Sectors.
Intel (NASDAQ: INTC) expands the boundaries of technology to make the most amazing experiences possible. As a leader in network transformation, Intel is preparing for the shift to agile, cloud-ready network architectures with foundational technology building blocks that deliver unprecedented flexibility and agility that comes with a virtualized, software-defined infrastructure. The company also is actively leading ecosystem alignment to facilitate the development and rapid deployment of standards-based solutions to drive this change. Information about Intel and the work of its more than 100,000 employees can be found at newsroom.intel.com and intel.com

Artesyn Embedded Technologies is a trusted leader in the design and manufacture of innovative and reliable embedded computing solutions for operators, carriers and network equipment and service providers seeking to deploy next-generation networks, including 5G and Mobile Edge Computing.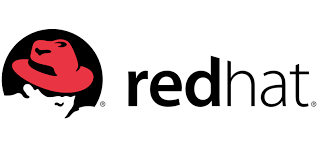 Red Hat (NYSE: RHT), an S&P 500 company, is the world's leading provider of open source solutions offering innovation, performance and security to customers building open source IT and software-defined infrastructure for nearly 25 years. Red Hat's open telco cloud-ready telecommunications solutions are driving infrastructure modernization and digital transformation across the industry, and enabling CSPs to better manage the rigorous network demands brought on by explosive growth of mobile and video content. By harnessing the power of upstream-first open source innovation, Red Hat helps CSPs reduce costs, increase automation and agility and accelerate revenue growth. All of the Telco's in the Global Fortune 500 rely on Red Hat.

Cohere Technologies is solving the fundamental technical challenges of wireless communications to dramatically increase performance, reliability and coverage with its Orthogonal Time Frequency and Space (OTFS) technology. OTFS is a new modulation scheme that perfectly captures the wireless channel, delivering substantially increased coverage and spectral efficiency over existing solutions, allowing operators to significantly reduce cost. Combined with traditional modulation schemes, OTFS extends the benefits of its new two-dimensional modulation to existing platforms to enable the future of 5G mobility. Cohere plans to productize OTFS for backhaul, fixed wireless access and 5G.
If you are interested in collaborating with us please fill out the following form, and we will get in contact to provide you further information.