Industry and academia have come together to boost European technology and business innovation ventures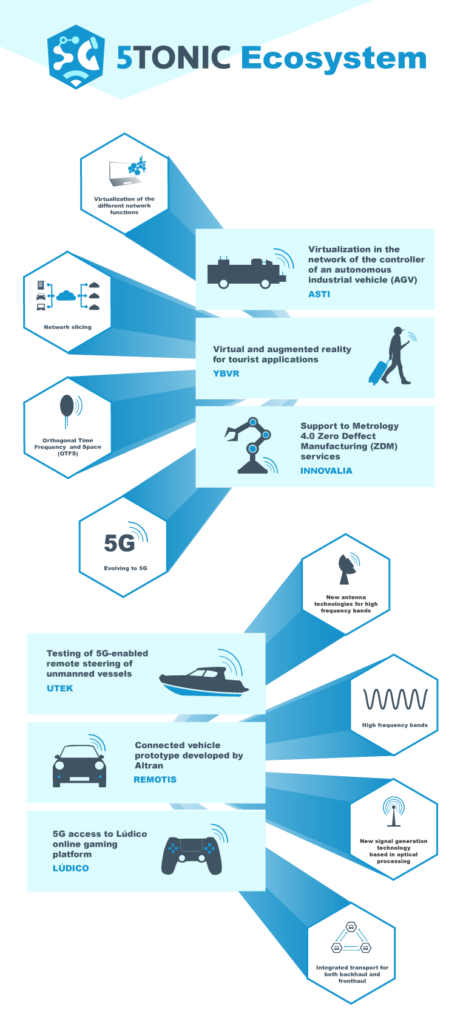 5G N
etworks are considered the gateway to the age of "intelligent everything" that awaits us. The development of 
5G
 has thus become a landmark in the global competition for technological leadership.
The 5TONIC Open Innovation Laboratory
was created to promote joint project development, joint entrepreneurial ventures, discussion fora, events and to house a conference site, all in an international environment oriented to achieve the highest technological impact in this area. The Laboratory will provide infrastructure to support a wide range of systems, functionality, services and applications allowing the deployment, analysis, testing, trial and demonstration of choice technologies currently considered the driving forces of 5G development. With the 2020 horizon in sight, the private-public enterprise 5TONIC aims to tackle the challenge of creating a blueprint for the new technologies and standards that are set to define future ICT networks, the backbone of a "networked society".
5TONIC
 will serve to demonstrate and display the capabilities and interoperation of pre-commercial 5G equipment, services and applications by leading global companies in the 5G arena. In this way, the Research & Innovation Laboratory will help interested industry leaders to perform a realistic evaluation of technology choices, together with the latest innovations in the core network. Now launched solely by
Telefonica R&D
 and 
IMDEA Networks Institute
, other participating companies will be able to form part as members or collaborators to enjoy the potential benefits of 5TONIC: A laboratory that will allow them to evaluate the technical and financial feasibility of a given technology, analyze the hidden deployment costs or the complexity of various solutions, establish regulatory aspects to be addressed, etc.
5G Virtual Software Network Area
The 5G Virtual Software Network Area will allow testing and developing of new mechanisms in the areas of Network Function Virtualization and Cloud Networking, focusing on current and future trends and paying special attention to those aspects that require experimentation in order to drive the research and to ensure interoperability solutions (i.e. avoiding vendors lock-in). Examples of technologies that could be deployed, tested and enhanced in the 5TONIC Laboratory are: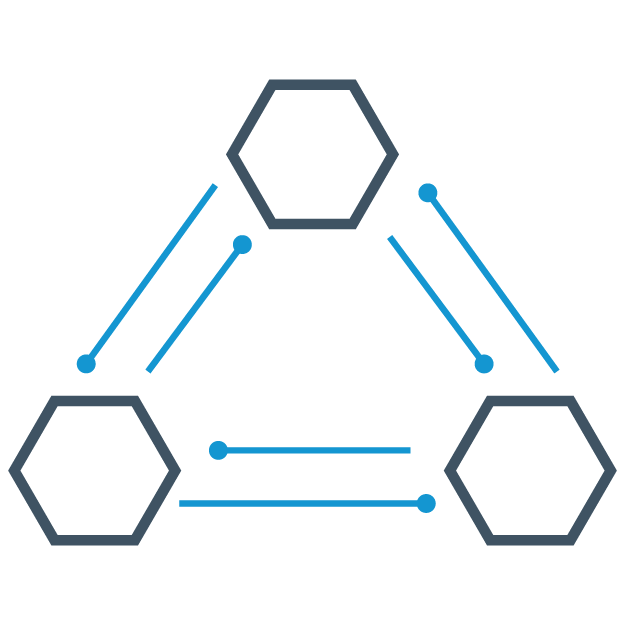 This comprises not only the evaluation of vEPC-alike approaches where control plane and data plane are split, and the control plane is virtualized (virtual EPC), but also the Wireless and Mobile extensions that are for example being standardized at the Open Networking Foundation (ONF) to make OpenFlow capable of controlling & configuring wireless networks.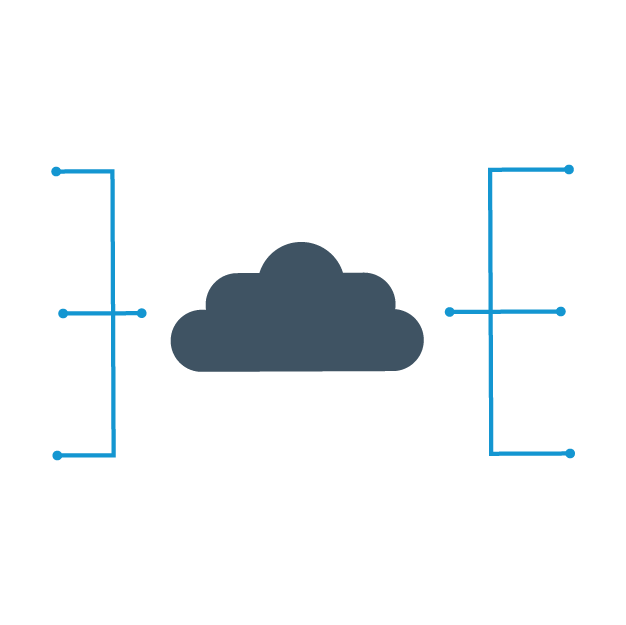 The ETSI NFV ISG is currently looking at interoperability for the Orchestrator Virtual Infrastructure Manager (VIM),  Orchestrator Virtual Network Function Manager (VNFM), VNFM Virtual Network Function (VNF), and VNF Network Functions Virtualization Infrastructure (NFVI). Interoperability will not only imply validating different solutions from different providers but also evaluating different deployment and realization choices.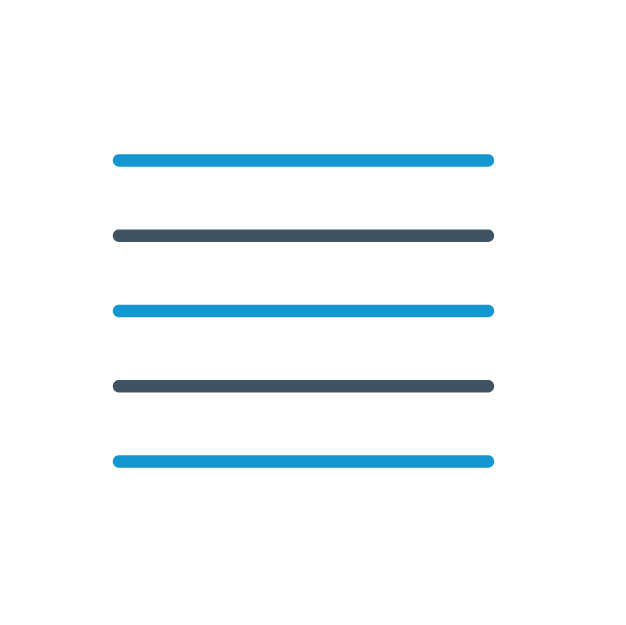 The ETSI NFV ISG is also looking at layered architectures (e.g., a hierarchy of orchestrators). The goal would be to analyze how multiple orchestrators interact, evaluating potential deployment showstoppers.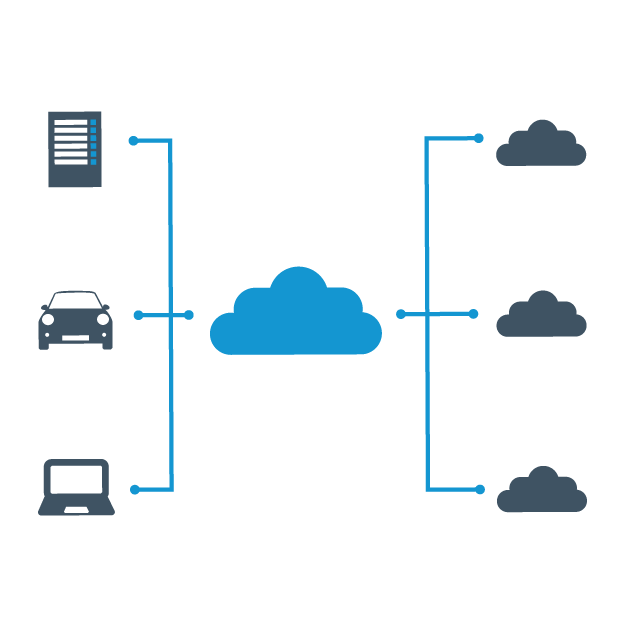 It is necessary to test how the NFV infrastructure interact with legacy OSS/BSS and how legacy OSS/BSS systems will need to evolve in order to support NFV (e.g. requirements for the OSS/BSS Orchestrator interface and the OSS/BSS Element Manager (EM) interface).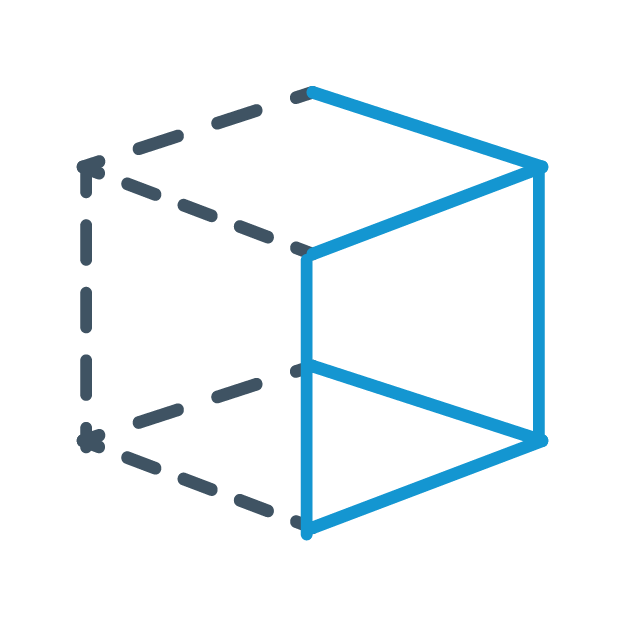 Testing of different deployment options is needed in order to facilitate the design of a migration plan in real scenarios.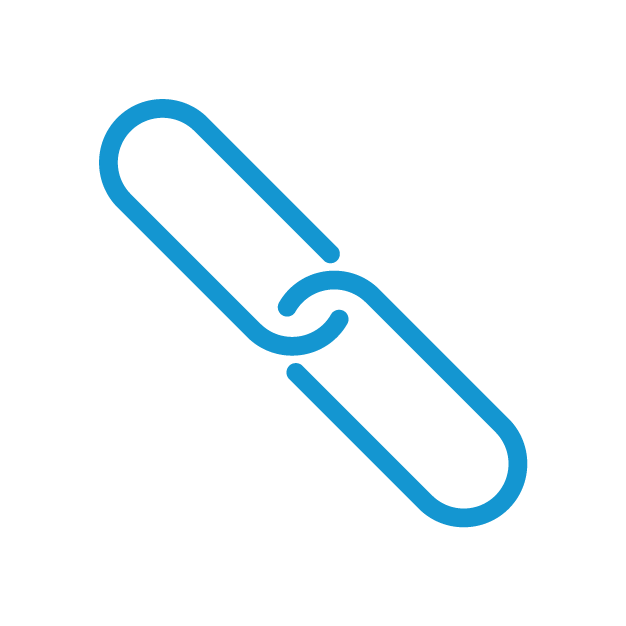 This will include for example experiments aimed at evaluating the introduction of new network capabilities by activating new VNFs without shutting down old components, and service enhancements for specific customers by activating specific VNFs dedicated to specific customers via means of tailored forwarding graphs.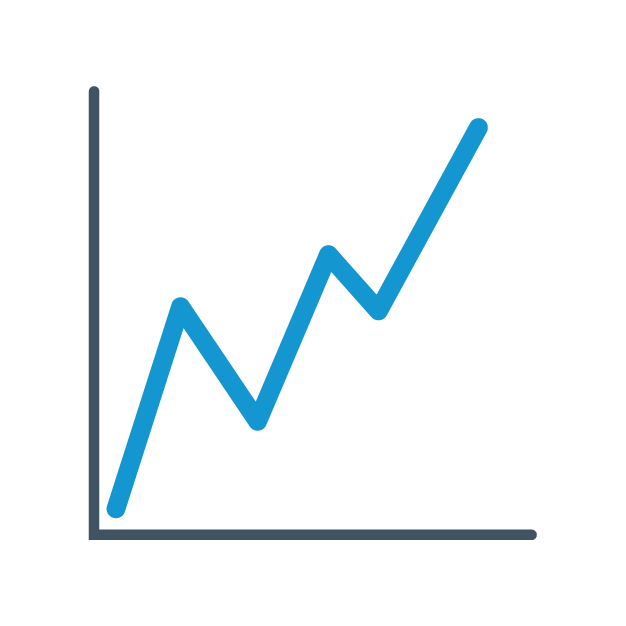 Addressing aspects such as optimization, scheduling, portability and reliability.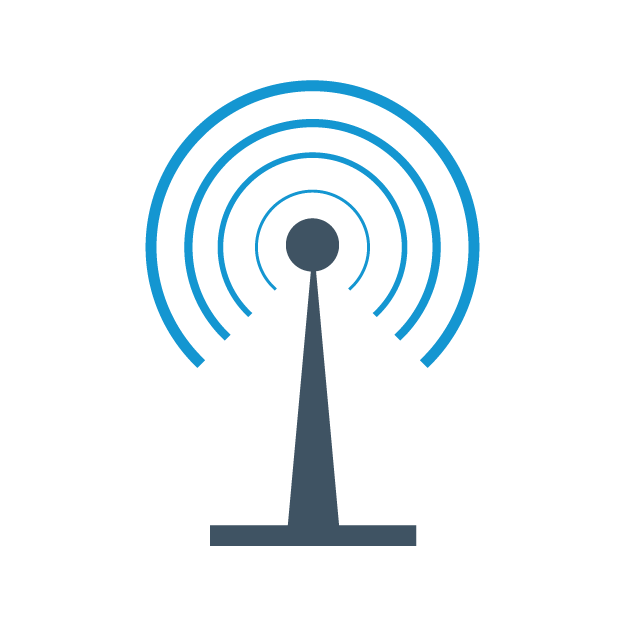 This would involve both the 5G Wireless and the Virtual Software Network areas of the Laboratory and would comprise the evaluation of wireless virtualization techniques.
Some of them have been mentioned before, such as the SDN extensions to OpenFlow for wireless technologies, but additional ones involving for example cloud RAN and functional split in multi-tenant virtualized infrastructures could also be evaluated.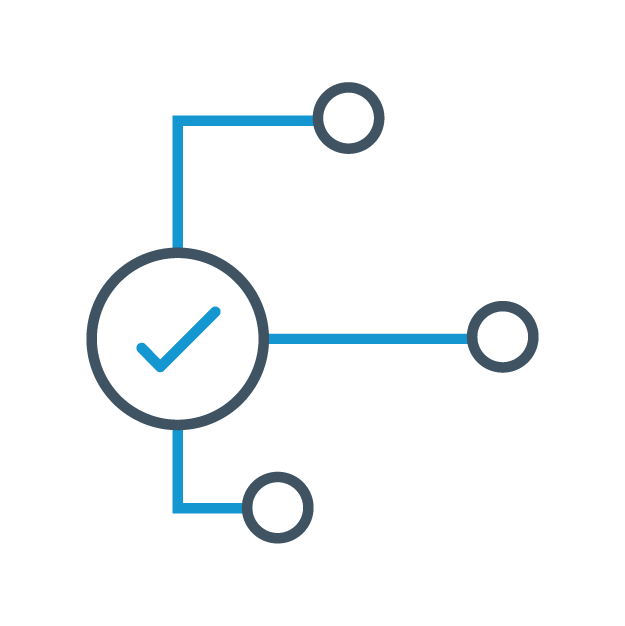 NFV Infrastructure federation. This would comprise the evaluation of solutions involving NFV infrastructure from different administrative domains. Solutions such as the ones known as SDX could be evaluated and further developed.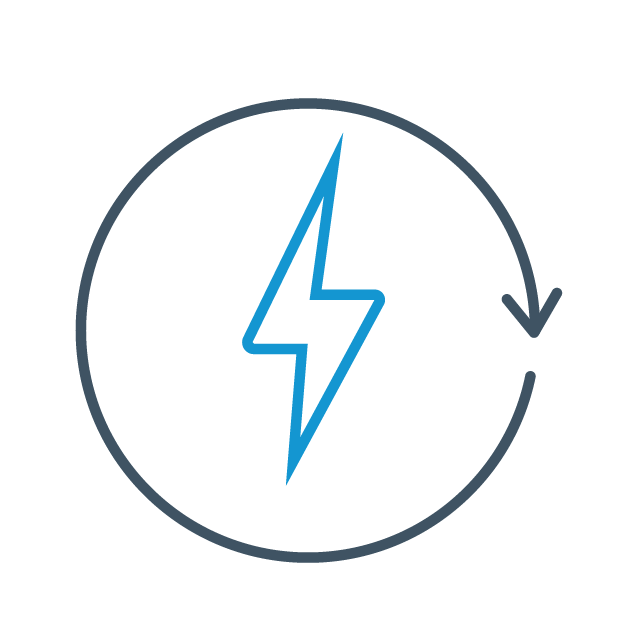 Development and practical assessment of energy-efficient NFV mechanisms.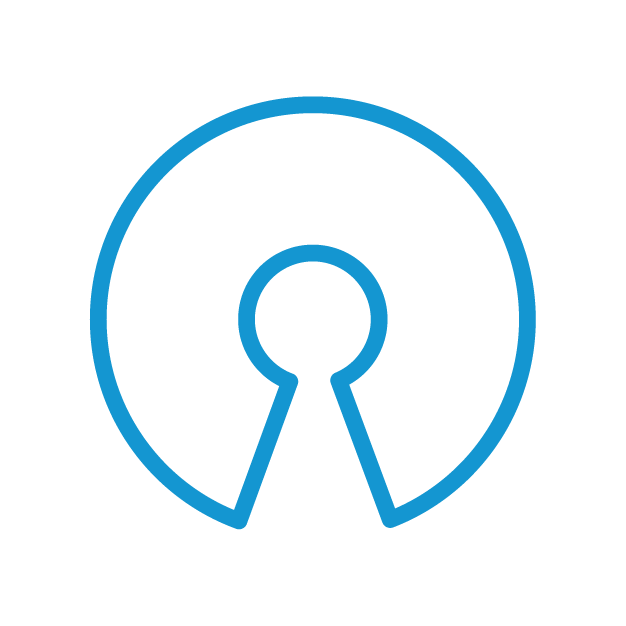 Support to Open Source efforts. Contributions to relevant efforts such as OpenMANO, OpenDayLight, OpenStack and OPNFV could be validated in the Laboratory. Evaluation of new efforts that could appear in the future, paying also special attention to inter-operability issues, could also take place in the Laboratory.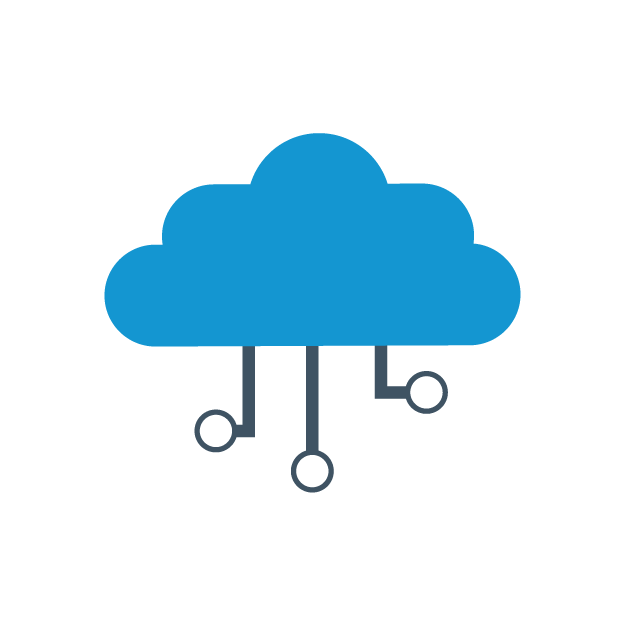 Via the use of VNF Pools. Design, development and evaluation of pooling mechanisms to provide enhanced reliability to NFV.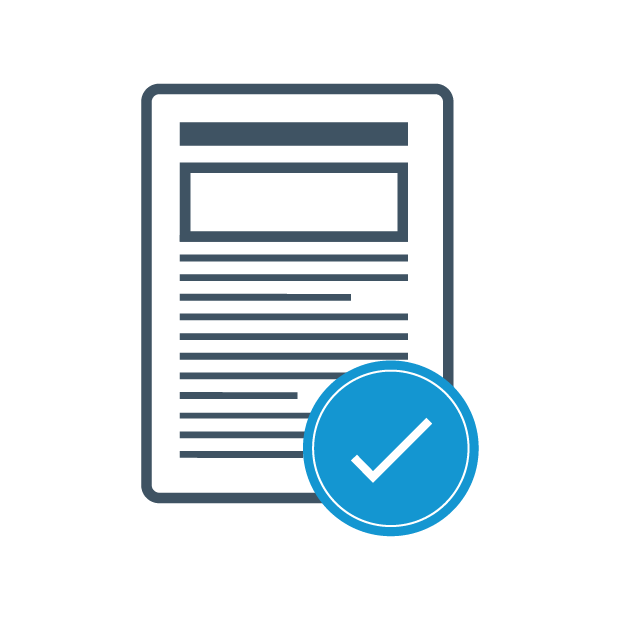 Evaluation of security mechanisms for NFV infrastructure. Since NFV opens the door for new security threats (e.g., how to provide real multi-administrator isolation), there is a real need to i) identify these new security threats and assess their severity; ii) develop and/or test security solutions; iii) practical evaluation of the impact of certain attacks (e.g., performance of a virtualized router when subjected to a flooding attack).
Within the 5G virtual software area, particular attention will be paid to specific requirements of vertical sectors, as well as on the domain of Internet-of-Things. As particularly relevant verticals, we can mention finance, energy, health and administration. Some of these verticals are particularly sensitive to machine-to-machine communications, and Internet-of-Things areas. Aspects such as simplified authentication, very large number of addresses, and liquid server access, will be analyzed with particular detail in their relation to the specific requirements that IoT may imply.
The architecture of an initial set-up (to be further extended according to the needs and interests of the Laboratory members) is shown in the figure below.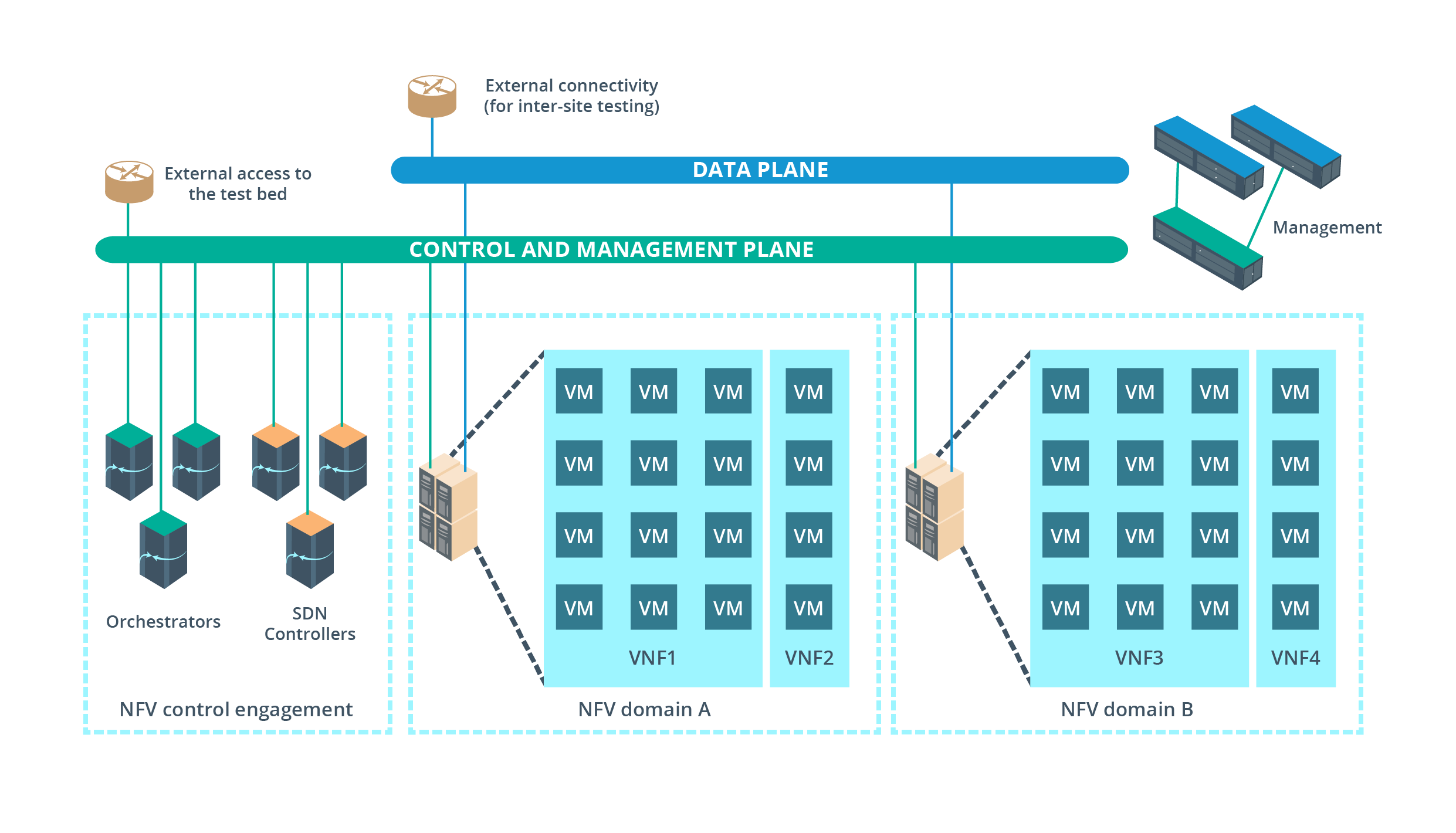 The Laboratory includes infrastructure allowing the deployment and/or testing of: different NFV/SDN domains, multi-layer control & orchestration, multi-tenancy NFV/SDN, multi-vendor NFV/SDN. Secure external access, both for control and for distributed inter-site connection will be also provided.
Following the current trends on 5G Air Interface research, the 5TONIC Open Innovation Laboratory will incorporate the latest technologies for testing and demonstrating the next generation of physical and MAC layer improvements. The choice of technologies for 5TONIC will mainly consider two of the key scenarios driving the 5G development:
The densification of the access network (and the increased capillarity of the transport network required to feed the dense RAN).
The importance of IoT and prevalence of Machine Type Communications.
These two scenarios do not only require higher bitrates, but they also open a new set of challenges coming from the density of users or points of attachment, such as the interference cancellation, beamforming, etc.
Considering the above scenarios, 5TONIC will include the means to trial and demonstrate:
Development of air technologies above the 6 GHz band. Understanding the indoor and outdoor behavior of bands above 6 GHz.
Spectrum sharing mechanisms, enabling the dynamic operation on different frequency bands and under different licensing schema.
Validation of scenarios with hundreds to thousands of users/cells and machine type communication.
Analysis of the application of mmWave technologies to both access and front/backhauling.
Design of new cell approaches, such as user devices acting as cells or relays, small cells scenarios including caches, application of functional split into small cells, multiple attachment of users to different cells effectively creating the concept of single cell networks, etc.
Flexible split of the radio access, building on top of the C-RAN concept but extending it to consider other functional split configurations, considering different functional decompositions per node and the transport requirements for each specific functional split.
Massive MIMO: Introducing large number of antennas (in the range of hundreds to thousands depending on the frequency) to aggressively use MIMO and beamforming. This technology is especially interesting for high frequencies, including mmWave technologies operating in the range of 60 GHz and above.
Designing novel techniques for the next generation PHY layer, including techniques for latency reduction, increase efficiency by multiplexing users without assuming orthogonality in their transmissions, investigate on techniques for full duplex wireless transmission (e.g., as discussed in IEEE 802.11ax) or the use of new coding technologies such as network coding.
Inter-node coordination approaches, less stringent on resources than CoMP but able to take advantage of scenarios based on flexible functional splits. Approaches for offloading capacity to other stations in the vicinity will also be studied.
The proposed set-up has the potential to help
Telefonica
and other interested companies to make evaluations about the feasibility and costs of a given technology, analyzing hidden deployment costs, complexity of the solutions, regulatory aspects to tackle, etc. In this way, this Laboratory will help interested industries to perform a realistic evaluation of technology choices, as well as of the latest innovations in the core network. It is also important to highlight the technological requirements that the Internet-of-things and relevant vertical application areas may have on the radio interface. Within vertical sectors, we can cite manufacturing, transport, public security, entertainment and health as very relevant (among others) within the scope of radio requirements. The Internet-of-things and M2M areas are quite tangled with vertical sectors, as many of the said areas are particularly strong and are expected to impose specific requirements. Simplified authentication and encryption, lightweight protocols, simple signal processing, low delay (in some cases), and low energy consumption are some of the relevant aspects that may be mentioned.
Spectrum Licensing
The required spectrum licensing will be managed with Spanish regulatory authorities. This is always a sensitive issue, but preliminary discussions allow us to believe that it can be solved satisfactorily.
FITUR 2018 has been the presentation platform for a series of technological solutions aimed at the tourism industry and fair management, ready to spring into action with 5G technology, that have been developed by a multi-disciplinary team of researchers who have been working at the IFEMA LAB 5G laboratory, set up by IFEMA and 5TONIC.

FRONTHAUL AND BACKHAUL TRAFFIC OVER 5G-CROSSHAUL DATA PLANE
This integrated demo will interconnect different transport technologies carrying backhaul traffic, fronthaul traffic and both in one network, which demonstrates the 5G-Crosshaul data plane technologies developed in the project.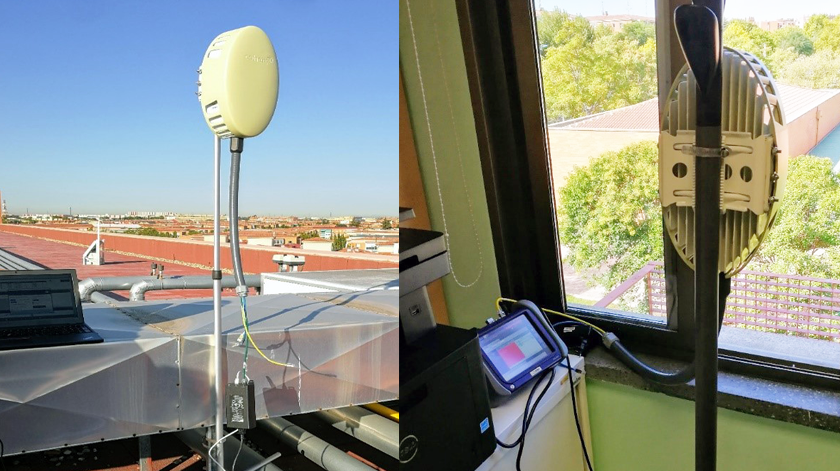 Cohere Technologies performs trials of OTFS waveform radio technology
5TONIC partners Telefónica, IMDEA Networks, University Carlos III Madrid, and Cohere Technologies announced on September 28th that the companies have cooperated in a number of successful trials to test Cohere Technologies' OTFS waveform, a new radio technology that has been proposed for 5G radio interface in 3GPP.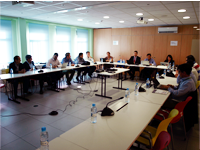 Ericsson demos at 5TONIC technology developed within 5G-Crosshaul project
A demonstration of technological advances by the project 5G-Crosshaul was made to Telefonica officials on October 4th, 2016, at IMDEA Networks Institute.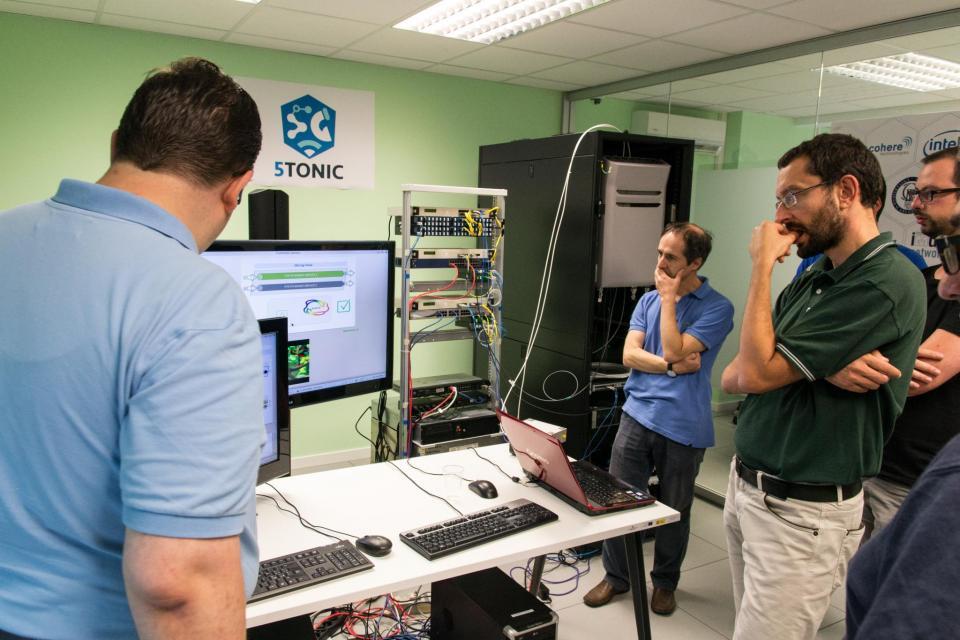 Ericsson shows some results of the 5G-Crosshaul project
Ericsson Italy and Sweden, under the umbrella of the 5G Crosshaul project, present a joint and integrated demo where both fronthaul and backhaul traffic share a common infrastructure.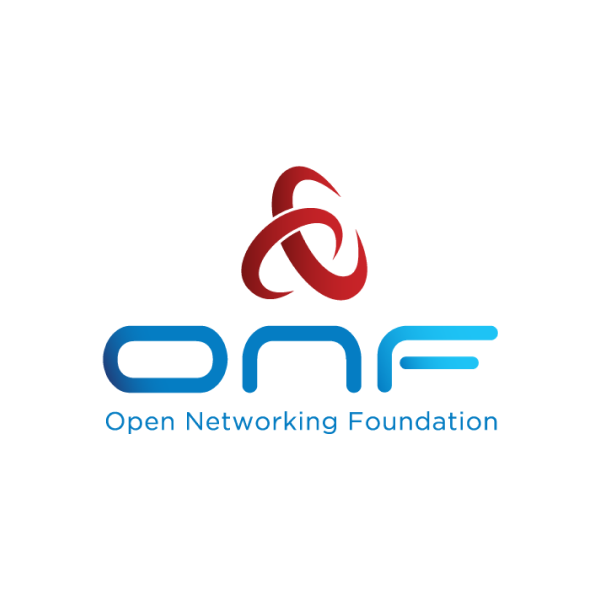 PoC – Proof Of Concept Event
The Open Networking Forum (ONF) is organizing a Proof of Concept (PoC) which will be celebrated between the 7th and 16th of October at IMDEA Networks Institute.

Network Functions Virtualization (NFV) is currently one of the most revolutionary technologies in the ICT sector. NFV can be defined as the principle of separating network functions from the hardware they run on by using virtual hardware abstraction (definition taken from ISG NFV under the ETSI Standardization organ).
5TONIC scientists actively contribute to the development of 5G in a series of European research projects. This research is performed in collaboration with major infrastructure and equipment vendors, international operators, leading research institutes and universities as well as SMEs.


Rafael CANTÓ-PALANCAR received his Master Eng. Degree in Telecommunication Engineering from the Polytechnic University of Madrid. He joined Telefonica I+D in 1998 where he has been involved in innovation activities on different radio access technologies, including network dimensioning and planning. In the period 2009-2011, he was Head of Photonic Networks and Fixed Access Groups in Telefonica I+D, where he led different innovation activities related to the development of optical networks. From 2011, he joined the Network Innovation and Virtualization team, where he is coordinating different initiatives related to making virtualization a reality in the Telefonica group.

Luis M. CONTRERAS
 (
http://lmcontreras.com/
) earned a Telecom Engineer degree at the Universidad Politécnica of Madrid (1997), and holds an M. Sc. on Telematics from the Universidad Carlos III of Madrid (2010). Since August 2011 he is part of Telefónica I+D Telefónica Global CTO unit, working on SDN, virtualization, transport networks and their interaction with cloud and distributed services, as well as on interconnection topics. He is part-time lecturer at the Universidad Carlos III of Madrid. Before the position in Telefónica he worked in Alcatel Spain and Orange Spain. He is actively involved in research and innovation activities, with 40+ papers published in relevant journals, magazines and conferences, being regular speaker at reputed academic and industrial events. He has participated on the projects funded by the EU GEYSERS (FP7) and XIFI (FI-PPP), and the ESA funded project CloudSat. Currently he is working on the EU H2020 projects 5G-Crosshaul and 5GEx, where he leads the architectural work package On the standardization arena, he is active contributor to IETF (authoring two RFCs), ETSI and ONF, where he organized and coordinated the first-ever proof-of-concept on the application of SDN to wireless transport networks, hold in October 2015 on 5TONIC premises.

Juan-Pedro FERNÁNDEZ-PALACIOS received the MS in Telecommunications Engineering from Polytechnic University of Valencia in 2000. In Sept. of 2000 he joined TIDSA where he is currently leading the Metro and Core Transport Networks department. He has been involved in several European projects such as Eurescom P1014 TWIN and IST projects DAVID, IDEALIST, NOBEL, NOBEL-2, STRONGEST, BONE and MAINS as well as other internal projects related to the development of optical networks in the Telefónica Group.

Jesús FOLGUEIRA-CHAVARRÍA earned a Master's degree in Telecommunications Engineering at the Universidad Politécnica de Madrid (ETSIT-UPM) in 1994 and a Master degree in Telecommunication Economics (UNED) in 2015.
After research positions in UPM and the Spanish National Aeronautics Institute, in 1995 he joined to Network Engineering division in Telefonica I+D (Research & Development), working on IP Networks architecture and xDSL services. From 2011 to 2013 he was responsible for Network Transversal Projects within Direction of Network Transversal Projects & Innovation in Telefonica Global CTO, working on Network evolution planning, projects with Telefonica ́s OBs and techno- economic analysis for new technologies. From 2014 to 2016 he was leading Network Engineering and Transformation in Telefonica Global CTO Network Virtualization area, working on first network virtualization deployments for Telefonica.
He is currently the Head of Transport and IP Networks area within Planning and Technology Direction of Telefonica Global CTO. He is leading Network Optimization & Transformation initiatives based on new transport technologies, SDN for network control, advanced switching, and network virtualization for Residential and Enterprise solutions.

Gerardo GARCÍA DE BLAS is Technology Expert in Telefónica Research and Development. At present, he is working for Telefónica's Global CTO Unit in the Network Virtualisation initiative, where he is involved on different work areas related to Network Function Virtualisation (NFV), ranging from design and development activities and VNF testing in Telefónica's NFV Reference Lab to prototyping for demos and other dissemination activities. He is currently deeply involved in ETSI OSM (Open Source MANO), where he is one of the main contributors and member of the Technical Steering Committee.
Gerardo has been technically involved in the NFV ecosystem from its birth, contributing to the ETSI NFV ISG from the very beginning, where he has been the rapporteur of the ETSI specification "NFV Performance & Portability Best Practises", elaborated during NFV Phase 1. Gerardo holds a Master in Telecommunications Engineering at the UPM (Spain). Since 2002 he has been working for Telefónica Research and Development. He is also co-author of over 20 research papers related to traffic measurements, routing, network QoS, P2P and content-aware networks.

Óscar GONZÁLEZ DE DIOS received his PhD with honors from U. of Valladolid and his MS in Telecommunications Engineering also from U. of Valladolid. He has 12 years of experience in Telefonica I+D. He has been involved in numerous R&D European projects (recently STRONGEST, ONE, IDEALIST), where he has acted as WP leader. Moreover, he has coordinated the BANITS 2 project. He has co-authored more than 40 research papers and is currently active in IETF CCAMP and PCE WGs, as well as ITU-T Study group 15. His main research interests include Photonic Networks, Flexi-grid, Inter-domain Routing, PCE, OBS, automatic network configuration, End To End MPLS, TCP performance and SDN.

Diego R. LÓPEZ joined Telefonica I+D in 2011 as a Senior Technology Expert on network middleware and services. He is currently in charge of the Technology Exploration activities within the GCTO Unit of Telefónica I+D. Before joining Telefónica he spent some years in the academic sector, dedicated to research on network service abstractions and the development of APIs based on them. During this period, he was appointed as member of the High Level Expert Group on Scientific Data Infrastructures by the European Commission. Dr Lopez is currently focused on identifying and evaluating new opportunities in technologies applicable to network infrastructures, and the coordination of national and international collaboration activities. His current interests are related to network virtualization, infrastructural services, network management, new network architectures, and network security. He chairs the ETSI ISG on Network Function Virtualization, and the NFV Research Group within the IRTF. He has published more than 100 papers and supervised several PhD theses on the matters related to Software Networks, network security and network middleware.

Rafael LÓPEZ DA SILVA joined Telefonica R&D in 1997 working on innovation projects regarding IPv6 and MPLS technologies before taking part in the selection process of the first Metro Ethernet equipment to be deployed in Telefónica de España.
In 2003, he became technical responsible for the network design of the PSA platform for dynamic policy activation in IP edge nodes to be deployed in Telefónica LATAM operators, and other internal projects on dynamic policy-based subscriber management solutions and network intelligence. Since 2010, he works on the Telefonica Network Virtualization projects with a focus on residential and business vCPE use cases and on the network architecture of Telefonica UNICA NFV platform.
He has taken part in Broadband Forum standardization activities in the NERG (Network Enhanced Residential Gateway) and Cloud-CO (Cloud Central Office) BBF initiatives. He is co-author of IETF RFC 7843 (PCP Third-Party ID Option).

Antonio LÓPEZ-GRACIA is a Technology Expert in Telefonica R&D. Currently he is in charge of running the infrastructure of Telefonica NFV Reference Lab and provide expert support on intensive dataplane VNF deployment and testing. His interests include NFV/SDN, network engineering, performance evaluation, SW development for embedded devices and Open Source SW&HW technologies. He holds a Master's degree in Telecommunications Engineering from UPM (Spain). In his free time he enjoys playing sax in his band and hiking mountains with his family.

Jesús MON-RIVERA is being working in software development and test since more than 25 years. He started as software programmer and analyst in the Statistical Institute of Catalonia (1990 – 1999), and worked in different companies (Intercall, PICIS, and Zurich Insurance) before he moved to Telefónica I+D, the Research and Development company of the Telefónica group, to work as QA test analyst and QA manager in the healthcare software development area. In 2013 he moved to the Comms area to work as QA manager in the TU Go project, a voice call system over IP, up to end of 2014. In 2015 he entered in the IoT area to act as QA manager in the SMIP, Smart Metering Implementation Program for O2 UK, and in Early 2016 Jesus joined the Network Virtualisation team to act as QA Tester in the NFV reference implementation lab and lead the VNF certification process definition.
Jesus Mon earned a Master's degree in Computer Engineering at the UPC (Spain) in 1990 and an MBA at the UNED (Spain) in 2002.

Pablo MONTES-MORENO is an R&D engineer in Telefónica R&D since 2011. Previously he was a network technology consultant in Entelgy since 2009. He is now part of the Virtualization and Innovation team mainly focused in Network Functions Visualization, and in the evaluation/design/implementation of virtualization solutions to run these VNF.
As part of Telefonica NFV Reference Lab and developer of Open Source MANO, he has devoted the last years of his professional live to VNF design, implementation and validation as well as laboratory design and hardware validation for an NFV environment.
Pablo has achieved a Master Telecommunications Engineer qualification at the Technical School of Telecommunications Engineering of Málaga (Spain), 2008, and a Master in Electronic, software and industrial engineering at the South Dakota State University, 2007.

Jerónimo NÚÑEZ-MENDOZA has a degree as Technical Engineer of Telecommunications in the Polytechnic University of Madrid (UPM) in 1995. He joined Telefonica I+D in 1998. He has developed skills in network security, networking and VNF. He has been providing and evaluating specifications for deployments in access networks. Since 2013 he has been working in the requirements and certification tests of the vCPE and UNICA projects.

Antonio PASTOR-PERALES is a security expert for the network virtualization unit at the Global CTO Unit, within Telefónica I+D. He joined Telefónica I+D in 1999 where he worked on design and deployment and support engineering of different worldwide Telefónica networks. Since 2006 he has been working as an expert in IP network security, and recently he is working in SDN and NFV technologies oriented to security and research where he is co-author of one patent and has several more filed. He also holds several security certifications from ISACA and GIAC.

Francisco-Javier RAMÓN-SALGUERO has worked in Telefónica since 2000. Former head of the IP Network Technologies group in Telefónica I+D, since 2008 he is head of the Network Virtualisation Initiative and the NFV Reference Lab in Telefónica GCTO Unit. Additionally, he has been chair of the Performance and Portability Expert Group and the Working Group of Testing, Experimentation and Open Source in ETSI NFV ISG
In April 2016, he was elected Chairman of Open Source MANO (ETSI OSG OSM) project on Management and Orchestration for NFV.
His expertise areas are network virtualisation, IP network architecture, traffic capture and analysis, QoE modelling, network planning and dimensioning, routing and network performance. He is author of several patents and technical papers in these fields.
Francisco-Javier has achieved a Master Telecommunications Engineer qualification at the Technical School of Telecommunications Engineering of Málaga (Spain), 2000, and a Master's Degree in Economics at UNED (Spain), 2006.

Alfonso TIERNO-SEPÚLVEDA 
obtained his Master's degree in Telecommunications Engineering in 1996 from UPV (Spain). He started working at Thales in 1996 as a transport engineer. He joined Telefonica at 1999 working in different areas always as a software development: mobile radio, Internet of thinks, VNF development (using DPDK). From 2015 he works in the NFV/SDN sector as an architect and main developer of openMANO and openVIM components of the OSM (Open Source Mano 
https://osm.etsi.org
). Both projects are open source python codes. Expert on virtualization tools as Qemu, KVM, Libvirt, Openstack and SDN, and software development languages such as C, C++, Java and Python.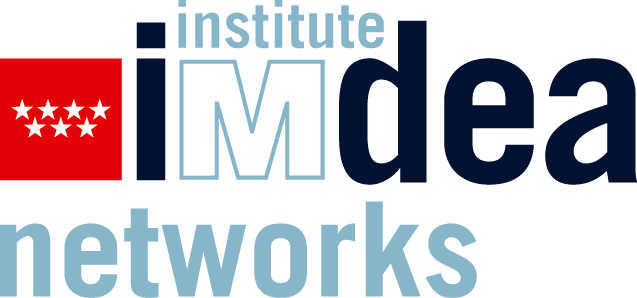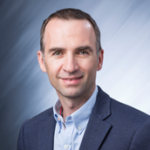 Prof. Dr. Albert BANCHS holds a double appointment as Full Professor in the Telematics Engineering Department at the University Carlos III of Madrid (UC3M) (Madrid, Spain) and Deputy Director of IMDEA Networks, where he conducts his research activities. He is also a Member of the 5TONIC lab.
Dr. Albert Banchs received his Telecommunications Engineering degree from UPC BarcelonaTech, Spain, in 1997, and the PhD degree from the same university in 2002. He was a visitor researcher at ICSI, Berkeley, CA, in 1997, worked for Telefonica I+D, Spain, in 1998, and for the Network Laboratories of NEC Europe Ltd., Germany, from 1998 to 2003. Since 2003, he is with Univeristy Carlos III of Madrid, where he currently holds the position of Associate Professor. Since 2009, he also has a double affiliation as Deputy director of the IMDEA Networks research institute (he was acting director from 2009 to 2012). He was Academic Guest at ETHZ in 2012, and Visiting Professor at EPFL in 2013.
Dr. Banchs authors more than 100 conference and journal papers, including publications at top conferences such as IEEE INFOCOM, ACM CoNEXT, ACM IMC and IEEE ICNP, and at top journals such as IEEE/ACM ToN, IEEE TMC, IEEE TVT and ACM TOMCCAP. He has an H-index of 23 and has received over 2000 citations (see his google scholar profile). Prof. Banchs is editor for IEEE Transactions on Wireless Communications (since 2014) and has been area editor for Computer Communications (2010-2014) and editor for IEEE Communications Letters (associate editor in 2005-2010 and senior editor in 2010-2012). He has been guest editor for a number of journals (Computer Networks, Computer Communications, Pervasive Mobile Computing and IEEE Wireless Communications) and has served in many TPCs (including IEEE INFOCOM, IEEE GLOBECOM, IEEE ICC, IEEE WoWMoM, IEEE PIMRC, IEEE WCNC, IEEE VTC, ITC and ACM WiNTECH). He has been general chair of IEEE Online GreenComm 2013 and ACM WiNTECH 2013, and TPC co-chair of IEEE WoWMoM 2012, European Wireless 2010 and IEEE HotMESH 2010.
Prof. Albert Banchs has been a key contributor to many EU projects. He was activity leader in the Daidalos I project (2003-2006), deputy WP leader in Daidalos II (2006-2008), the coordinator of the CARMEN project (2008-2010) and principal investigator for the projects FLAVIA (2010-2013) and MEDIEVAL (2010-2013). Currently, his main effort is the coordination of the iJOIN project (2012-2015). Dr. Banchs has also been the principal investigator of several industry contracts, is the inventor of 6 patents (3 of which have been granted, 2 in several countries) and authors a number of standardization proposals at the IETF and the IEEE. Some of the algorithms that he has devised have been incorporated to commercial products (such as the QoS Server of NEC).
Dr. Banchs has received a number of awards, including the national prize to the best PhD thesis on broadband networks, the runner-up award to the best collaborative project in the region of Madrid and the 2013 Excellence Award to Young UC3M Research Staff. He has supervised 3 PhD theses, all of them recipient of the Outstanding PhD award of University Carlos III of Madrid and one of them the recipient of the Italian GTTI Award for PhD Theses in the field of Communication Technologies. He has received the SATIN award of the CONTENT Network of Excellence for his paper at IEEE INFOCOM 2009, the AT4Wireless award for his paper at the JITEL 2007 conference and the Best Paper Runner-up Award at ICNP 2014. The MEDIEVAL project was short-listed as one of the three finalists for the Future Internet award 2012. Prof. Banchs is a Senior Member of IEEE. His research interests include the resource allocation, design of novel algorithms and performance evaluation of wired and wireless networks.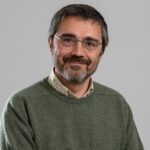 Ignacio BERBERANA is a Senior Research Engineer at IMDEA Networks Institute since January 2017. He collaborates on various research efforts at the Madrid Institute as well as contributing his expertise to the 5TONIC laboratory, which he promoted from its inception. Since 5TONIC is continuously expanding its membership and activities, he provides key innovation management skills to promote the lab's objective to create a global open environment for research and innovation on 5G technologies.
Ignacio Berberana received his MSc degree in Mining Engineering from the Madrid Polytechnic University in 1987. That year he was awarded a National Research Grant to study adaptive control systems. In 1988 he joined Telefonica I+D (Telefonica research labs), where he has worked in areas covering satellite and wireless communications, including several European projects (CODIT, MONET, Rainbow, Artist4G, iJOIN, 5G NORMA and 5G-XHaul). Before joining IMDEA Networks, he was responsible for the Innovation unit in the Radio Access Networks Direction of Telefonica Global CTO office, which deals with the long term evolution of mobile access, including 5G systems.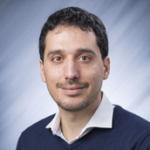 Dr. Domenico GIUSTINIANO
 is Research Associate Professor at IMDEA Networks Institute and leader of the 
Pervasive Wireless Systems group
. Before joining IMDEA, he was a Senior Researcher and Lecturer at ETH Zurich. He also worked as Post-Doctoral Researcher at Disney Research Zurich and at Telefonica Research Barcelona. He holds a PhD in Telecommunication Engineering from the University of Rome Tor Vergata (2008). Dr. Giustiniano devotes most of his current research to emerging areas in wireless networking and pervasive wireless systems. Dr. Giustiniano has large experience in leading and participating in funded research projects such as MATISSE, SPECTRUMCOP (industrial projects), mmMAGIC (EU H2020 PPP), Flex5gware (EU H2020 PPP). He was a recipient of the Fellowship 'MARIE CURIE' AMAROUT Europe Programme in 2013-2016. The activity of Dr. Giustiniano creates bridges between high scientific work, targeting publications in top venues, and practical work, as demonstrated by his leadership role in initiatives such as the 
OpenVLC
 project, an open-source platform for research in visible light communication networks. Dr. Giustiniano is co-founder of the non-profit 
Electrosense
 association, a crowd-sourcing initiative to collect and analyse spectrum data. His approach to scientific work oriented to devise solutions to real-world problems based on real-world assumptions is proved by i) five patents and ii) the best project Award (2010) within all the R&D centers of Telefonica Corporation for the innovation and visibility to the company and the clients, and iii) two Cyber Awards (2015 and 2016) for outstanding scientific contribution in Cyberspace and Information research program of Armasuisse Science and Technology. Dr. Giustiniano has supervised one PhD thesis («sobresaliente» grade» of the PhD dissertation and «Outstanding thesis awards 2015/2016» from UC3M) and he is currently supervising four PhD students. The original contributions he has made to his field of research are exemplified by publications in top conference venues such as ACM MobiCom, ACM CoNEXT (6), IEEE INFOCOM (2), ACM/IEEE IPSN (2), and in journals such as IEEE Journal on Selected Areas in Communications, IEEE/ACM Transactions on Networking (2) and IEEE Transactions on Wireless Communications. He has received the best paper award at IFIP Wireless Days 2013, best student paper award at IEEE PIRMC 2016 and best paper award runner-up at ACM CoNEXT 2016. He has been general co-chair of IFIP/IEEE SustainIT 2015, and regularly serves as TPC member in top conferences such as ACM Conext 2017 and IEEE INFOCOM 2014-2017.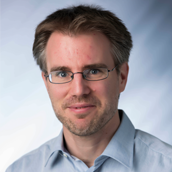 Joerg WIDMER is Research Professor at IMDEA Networks Institute in Madrid, Spain. His research focuses primarily on wireless networks, ranging from extremely high frequency millimeter-wave communication and MAC layer design to mobile network architectures. From 2005 to 2010, he was manager of the Ubiquitous Networking Research Group at DOCOMO Euro-Labs in Munich, Germany, leading several projects in the area of mobile and cellular networks. Before, he worked as post-doctoral researcher at EPFL, Switzerland on ultra-wide band communication and network coding. He was a visiting researcher at the International Computer Science Institute in Berkeley, CA, USA and University College London, UK. Joerg Widmer authored more than 100 conference and journal papers and three IETF RFCs, holds 13 patents, serves on the editorial board of IEEE Transactions on Communications, and regularly participates in program committees of several major conferences. He was awarded an ERC consolidator grant, the Friedrich Wilhelm Bessel Research Award of the Alexander von Humboldt Foundation, as well as a Spanish Ramon y Cajal grant. He is senior member of IEEE and ACM.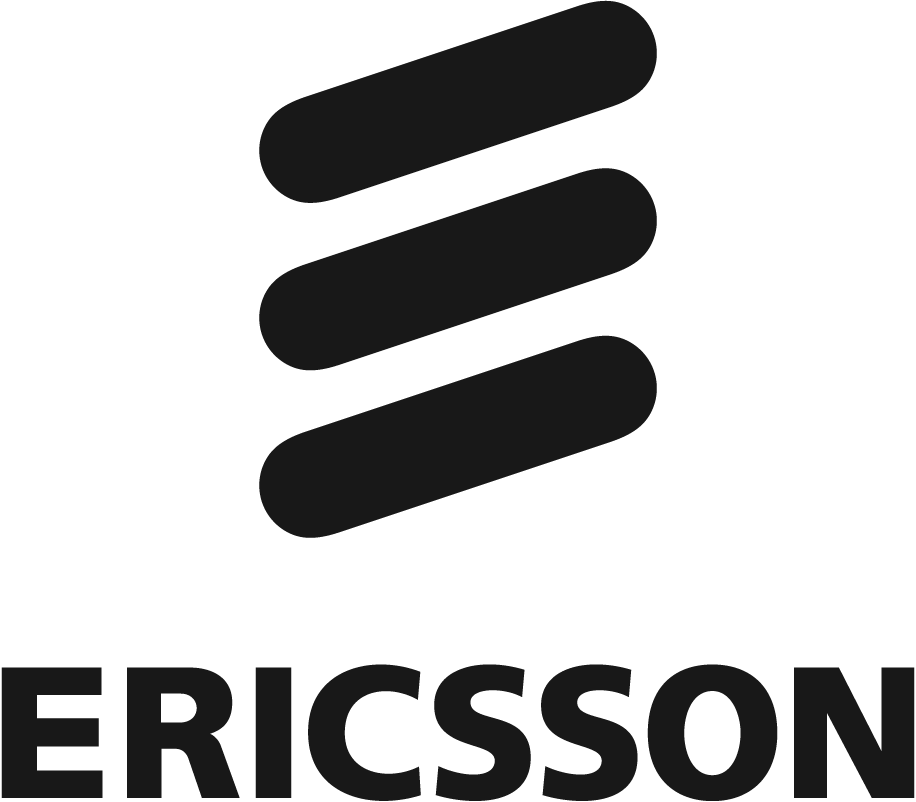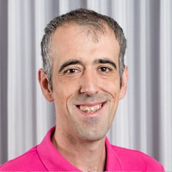 Dr. Carlos J. BERNARDOS received a Telecommunication Engineering degree in 2003, and a PhD in Telematics in 2006, both from the University Carlos III of Madrid, where he worked as a research and teaching assistant from 2003 to 2008 and, since then, has worked as an Associate Professor. He is teaching different undergraduate and master degree courses, including the recently launched Master and Specialist in NFV and SDN. His research interests include IP mobility management, network virtualization, cloud computing, vehicular communications and experimental evaluation of mobile wireless networks. He has published over 50 scientific papers in international journals and conferences. He is an active contributor to IETF since 2005, e.g. to AUTOCONF, MEXT, NETEXT, DMM, MULTIMOB, SDNRG and NFVRG working/research groups, being co-author of more than 30 contributions, several standards (RFC 6276, RFC 7028, RFC 7148, RFC 7161, RFC 7333, RFC 7429, RFC 7778, RFC 7864), several active working group documents, and co-chairs the IPWAVE WG and the Internet Area Directorate (INTDIR). He is also a Research Associate of the ONF.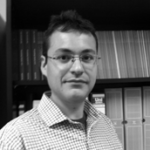 Antonio DE LA OLIVA obtained the Degree (5 years) on Telecommunication Engineering by the UniversitCarlos IIIof Madrid in December 2004. In July 2008, Antonio de la Oliva presented his PhD. thesis, titled "Control Mechanisms for Mobile Terminals in Heterogeneous Access Technology Environments". In addition, his PhD. thesis obtained, in June 2009, the Alcatel – Lucent award "ex-aequo", to the best contribution to new IPTV services, granted by the Royal Telecommunication Engineering Institute of Spain. Antonio de la Oliva has served as Vice-chair of the IEEE 802.21b task group and Technical Editor of IEEE 802.21d, contributing significantly to the development of the IEEE 802 standards for Media Independent Handover Services. He has also served as Conference Organizer of the 2013 IEEE Online Conference on Green Communications (IEEE OnlineGreenComm), as guest editor of an Special Issue for IEEE Communication Magazine and he is actually serving as Area Editorof Elsevier Computer Communications. Currently, Antonio de la Oliva works as Visiting Professor at the Telematics Engineering department of the University Carlos III of Madrid, where he is performing lecturing and research activities. His current lines of research include SDN, NFV, and novel architectural approaches for 5G including integration of the fronthaul and backahul network segments.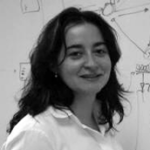 Dr. Carmen GUERRERO
 is an Associate Professor at the Telematics Engineering Department of University Carlos III of Madrid. She received the Telecommunication Engineering degree from the Technical University of Madrid (UPM), Spain in 1994, and the Ph.D. degree in Computer Science in 1998 from the Universidade da Coruña (UDC), Spain. She has been teaching assistant (1994-2000) and assistant professor (2000-2003) at UDC. She is currently associate professor since 2003 at Universidad Carlos III de Madrid (UC3M), teaching computer networks subjects on undergraduate and master degree courses. She has been director of the
Master of Telematics Engineering
 (2016) and she is currently teaching and member of the directors committee of the recently launched Master 
Master and Specialist in NFV and SDN
. Her research interests include network management and orchestration in software defined networks, cloud computing, greening networking, social networking, peer-to-peer and content distribution. She has contributed to several EU funded projects, leading the development workpackage in FP7 NetIDE (2014-2016); as principal investigator in the FP7 TREND NoE (2011-2013) and as coordinator of the FP6 CONTENT NoE (2006-2009). She visited the Computer Laboratory of the University of Cambridge (2008), the Department of Informatics at the University of Oslo (2009) and the Technical University of Darmstadt (2016). She has been invited lecturer at Ruzena Bajcsy Lectures on Communications in 2016 organized by the Technical University of Darmstadt. She authors several conference and journal papers, including publications at top conferences such as ACM CoNEXT and at top journals such as IEEE/ACM Transaction on Networking. She has served as a guest editor of the Elsevier Computer Communications Journal, Special Issue on Green Networking (2014) and the Elsevier Computer Networks Journal, Special Issue on 
«Content Distribution Infrastructures for Community Networks» (2009). 
She has served as TPC member of a number of conferences and workshops, including the ACM CoNEXT 20010 and 2012.
www.it.uc3m.es/carmen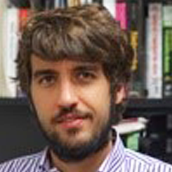 Pablo SERRANO is an Associate Professor at Universidad Carlos III de Madrid. His research interests lie in the analysis of wireless networks, including resource allocation problems, energy consumption analysis, and the design of network protocols and systems. He has over 70 scientific papers in peer-reviewed international journal and conferences. He has served on the Editorial Board of IEEE Communications Letters, as guest editor for Computer Networks, and on the TPC of a number of conferences and workshops including IEEE INFOCOM, IEEE WoWMoM and IEEE Globecom.


Dr. Alain Mourad holds a PhD degree in Telecommunications from ENST Bretagne in France. He has over 15 years' experience in the wireless networks industry. He is currently leading the research and development of Next Generation Radio Access Networks (NG-RAN) at InterDigital International Labs (London, Berlin, Seoul).
Prior to joining InterDigital, Dr. Mourad was a Principal Engineer at Samsung Electronics R&D (UK) and previously a Senior Engineer at Mitsubishi Electric R&D Centre Europe (France). Throughout his career, Dr. Mourad has been active in the research and standardization of recent communication networks (5G/4G/3G) and broadcasting systems (DVB/ATSC/OMA). He has held various leadership roles in the industry, invented over 40 granted patents and several other patent applications, and authored over 50 peer-reviewed publications. He received the Inventor of the Year Award from Samsung Electronics R&D (UK) twice in 2012 and 2013, and in 2016 InterDigital Innovation Award for the "idea, creation, and execution of InterDigital Europe".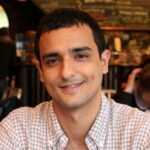 Dr. Onur Sahin is currently a Senior Staff Engineer (Technical Manager) at InterDigital Europe under Innovation Labs. Dr. Sahin's primary research and development areas are on next generation telecommunication and wireless systems (including 5G and beyond) with particular emphasis on PHY/MAC layer technologies and network information theory. Dr. Sahin has held technical lead positions at multiple projects on the development of next generation cellular and Wi-FI systems including LTE-A and IEEE 802.11 standards.
He is the co-author of over 40 peer-reviewed scientific articles (900+ citations, h-index:16), co-inventor of 25 patents and patent applications, and serves as a Guest Editor for Journal of Communication Networks. Dr. Sahin was a visiting scholar at Imperial College London, UK during the Fall 2013 and Spring 2014 semesters. He is the recipient of 2012 and 2015 InterDigital Innovation Awards, and 2017 Journal of Communication Networks Best Paper Award. Dr. Sahin received B.S. degree (hons) in electrical and electronics engineering from Middle East Technical University, Ankara, Turkey, in 2003 and the M.Sc. (summa cum laude) and Ph.D. degrees in electrical engineering from the Polytechnic Institute of New York University, USA, in 2005 and 2009, respectively.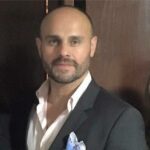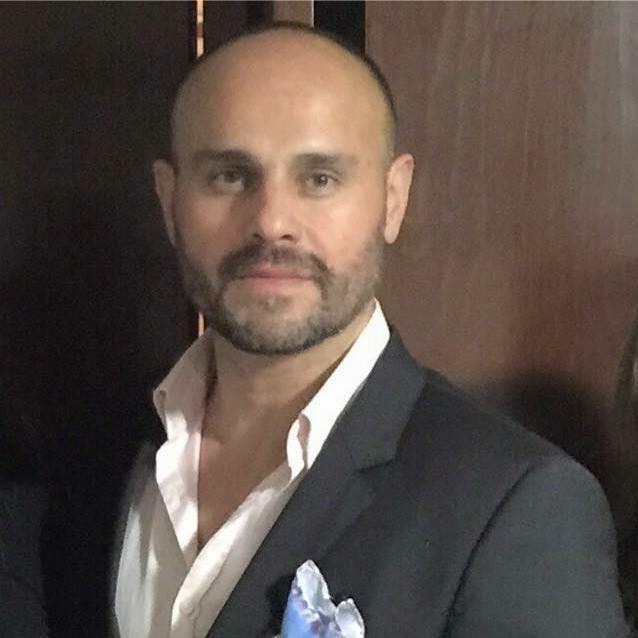 Ulises Olvera is a Principal Engineer for InterDigital Europe and he is responsible for development of 5G 3GPP Core Network technology and 3GPP System Architecture Evolution Standards at InterDigital. Prior to joining InterDigital, Ulises spend 15 year at Ericsson in Mexico, Canada, Sweden and Ireland developing Cellular Systems and supporting Ericsson products in International markets.
Ulises holds a bachelor's degree in Mechanical and Electrical Engineering from National Autonomous University of Mexico (UNAM) and he has extensive experience in the Research and Development of Cellular Systems with direct involvement in the development of the 3GPP 5G Next Generation Network, 3GPP LTE, 3GPP GSM/WCDMA, CDMA2000 and IS-136(TDMA) standards. Ulises is co-author of more than 100 granted patents and he possesses more than 27 year of experience in the Cellular Communications industry, holding responsibilities ranging from System Research, System Requirements definition, System Design, System Testing and Product Management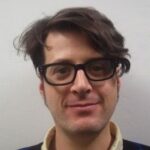 Jose Soriano holds an MSc in Telecommunications Engineering from University of Seville and has more than 14 years of experience in the sector, ranging from Operators, Equipment Providers and Consultancy. Joined Altran in 2006 and previously working at Telefonica and Comunitel leading some of the first IP PBX and SIP Trunking projects in those companies from VoIP Core perspective.
Since in ALTRAN has participated in projects as Senior Architect for Operators such as R, ONO in their VoIP/ IMS deployments a and Equipment Providers such as Motorola / NSN in projects ranging from de WIMAX, IMS/RCS & 4G / VoLTE for all-around-the globe green and brown field operators as well as representing the customer in initiatives such as MSF (Multiservice Forum).
Nowadays he oversees several managed services for Vodafone, having being leading the correct delivery and operation of key services such as NFV, UC, IOT, NB-IOT & IMS/RCS based on VF Cloud NFV environment. Within ALTRAN he has been leading the center of excellences of some key competences such as VoIP, IMS and keep collaborating in initiatives and R&D projects around NFV and 4G/5G.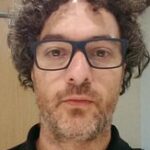 Jose Antonio Vázquez works as a Telecom Engineer at Altran. For the last 10 years he has been dealing with Radio Access Networks, providing technical support in Nokia 2G & 3G technologies for both Orange and Telefónica, and performing planning, design, configuration and optimisation tasks in Telefónica's first deployment of 4G network, as a part of an Altran service for Alcatel-Lucent.
His background also includes experience in Nokia microwave transport network for Orange, and in the certification of Huawei CORE elements at Vodafone's own labs. He has been involved as well in the deployment of HetNet scenarios (macro/micro/femto/small cells) and the use of some SON features (ANR, MRO, RACH Optimisation, Automatic PCI).
If you are interested in collaborating with us please fill out the following form, and we will get in contact to provide you further information.