Ericsson demos at 5TONIC technology developed within 5G-Crosshaul project
A demonstration of technological advances by the project 5G-Crosshaul was made to Telefonica officials on October 4th, 2016, at IMDEA Networks Institute.
At this event Ericsson showed new integrated demos over equipment developed as part of the European 5G-Crosshaul project and located at the 5TONIC Research & Innovation Laboratory. Ericsson is one of twenty-one partners of the 5G-Crosshaul consortium as well as a member of 5TONIC.
The 5G-Crosshaul project aims to develop a 5G integrated backhaul and fronthaul transport network that enables a flexible and software-defined reconfiguration of all networking elements in a multi-tenant and service-oriented unified management environment.
This demo shows the possibility to share CPRI traffic and Ethernet traffic in the same link connecting RRUs and BBUs. This functionality will reduce the investment for network operators, which will have a big impact to adopt future 5G networks.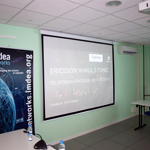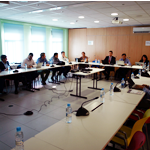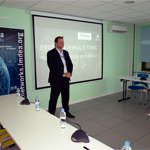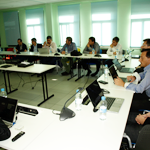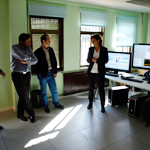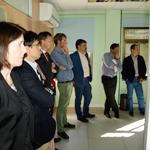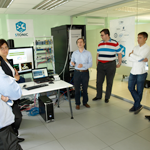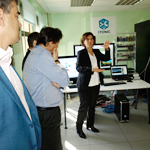 If you are interested in collaborating with us please fill out the following form, and we will get in contact to provide you further information.