5TONIC PARTICIPATES IN THE 'CONFERENCE ON ADVANCED SYSTEMS FOR EMERGENCY SYSTEMS. THE TECHNOLOGY THAT IS COMING'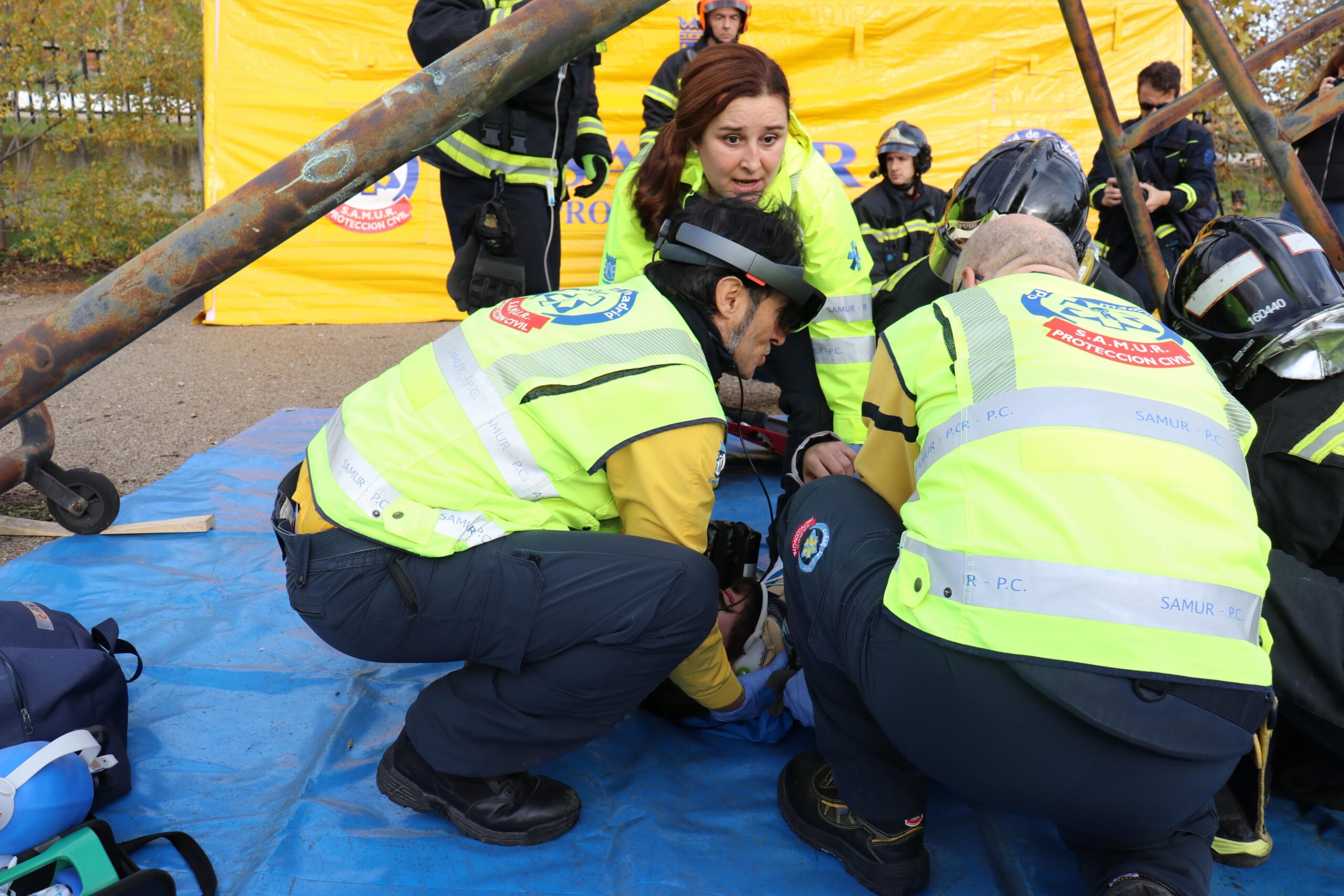 Madrid, March 3rd.- On March 2nd, 5TONIC, the open research and innovation laboratory on 5G technologies, founded by Telefónica and IMDEA Networks, collaborated, together with the Carlos III University of Madrid, in the conference 'Conference on Advanced Systems for Emergency Systems. The technology that is coming', organized by General Directorate of Emergencies and Civil Protection, which belongs to Madrid City Council. The conference was held in the Auditorium Caja de Música of the Palacio de Cibeles in Madrid.
During the event, renowned experts in 5G, among which were David del Val and Arturo Azcorra, president and vice president of 5TONIC respectively, explained to members of the emergency services of Madrid and his Community the exciting technological horizon coming with the new 5G technology. In a first participation, Azcorra explained to the audience what exactly 5G is and its current importance. On another hand, David del Val spoke about the commercial deployment of 5G in Spain and its application in emergencies.
During the Day, a video about the 5G Personalized Health Emergency System was broadcasted. The video showed a case of real use of 5G technology applied to emergency systems. The demo showed a 5G 100% automatic system that enables to reduce the time of action and minimize errors meaning a higher percentage of survival in emergency situations. The system also enables personalized attention to have the patient's medical data such as the pulse and blood test values among others.
The use case is part of the 5G-TRANSFORMER project, which is aimed at transforming the currently rigid mobile transport networks into a 5G dynamic system able to offer network slices tailored to the specific needs of various vertical industries. Last February, 5TONIC hosted in its laboratory the final review of the project. 5G-TRANSFORMER partners include 5TONIC members UC3M (which is also the project coordinator), Telefónica, Ericsson, and InterDigital.
5TONIC was initiated by Telefónica and IMDEA Networks Institute with a clear vision to create an open research and innovation ecosystem laboratory in which industry and academia come together to boost technology and business innovative ventures. The laboratory promotes joint project development, joint entrepreneurial ventures, discussion fora, events and conference sites, all in an international environment of the highest impact. 5TONIC serves to show the capabilities and interoperation of pre-commercial 5G equipment, services and applications, by leading global companies in the 5G arena. The laboratory was recently awarded Digital Innovation Hub status by the European Commission.
If you are interested in collaborating with us please fill out the following form, and we will get in contact to provide you further information.