5TONIC BRINGS THE REAL 5G CLOUD GAMING EXPERIENCE TO TELEFONICA NETWORK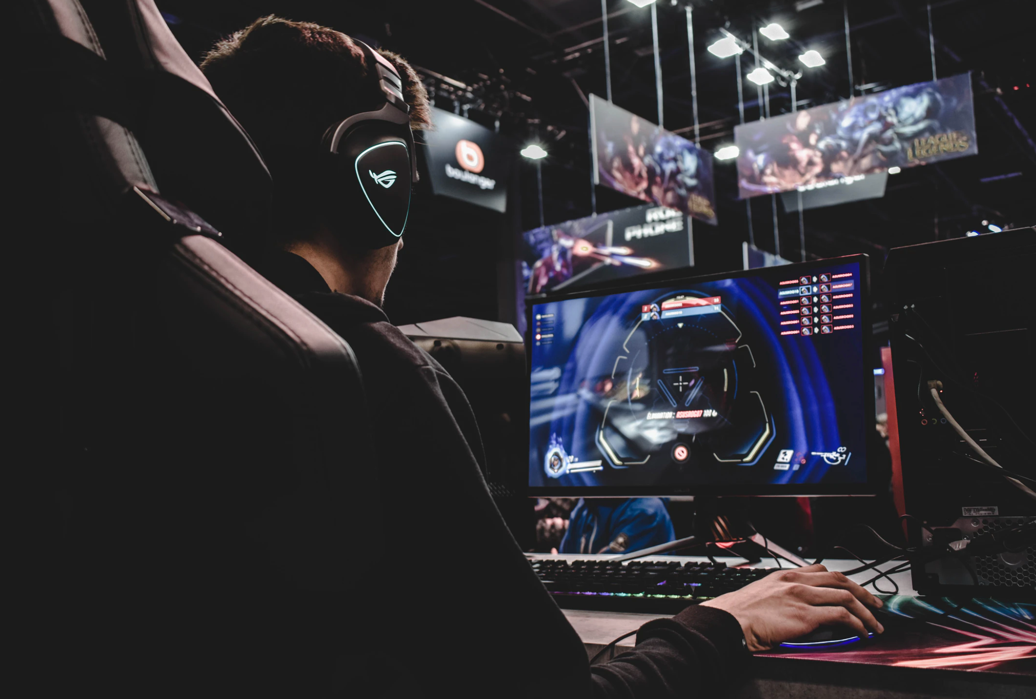 Madrid, 10 de febrero de 2021-. 5TONIC, the open Innovation laboratory on 5G technologies founded by Telefónica and IMDEA Networks, has carried out a project that validates, through different tests, the use of 5G network for the provision of Cloud Gaming services in the Telefonica network.  The project included the deployment of an instance of NVIDIA GeForceNow platform in Lab premises and accesses to Cloud Gaming platforms of Google STADIA and Microsoft XCloud.
The tests have been undertaken at the 5TONIC lab facilities with the collaboration of Ericsson for the provision of the lab 5G network, together with IMDEA team and Telefónica´s capabilities, both in services development and Cloud and Network infrastructure. These tests, developed within the frame of the LUDICO project of Telefonica, lay the foundations to confirm the viability of a Cloud Gaming product deployment.
For tests execution and analysis of network impact data, some scenarios were designed over the platform of NVIDIA, Microsoft and Google that were executed on the fixed network, production mobile network (4G and 5G NSA -Non Stand Alone-) and a 5G laboratory network. During the execution, it was possible to evaluate the operation and performance of gaming services over these networks.
Gaming has revolutionized the entertainment world. According to Newzoo, a leading sports data analysis company, the business generated by Cloud Gaming in Spain grew by 300% between 2019 and 2020 and could reach 4,000 million euros in 2023. In recent years, providers´ plans have accelerated to meet the growing demand for this kind of games in the cloud, that are already considered an instant gaming alternative, without download time and fully available on any device, such as tablets, phones or PCs, which directly impacts on an exponential increase in the demand and consumption of video games.
Cloud Gaming is characterized by requiring data transmission with low latency and jitter (minimal variations in packets reception). Low latency ensures that experience can be similar to a console, allowing users to participate in online games without disadvantages against other players. An end-to-end latency measurement was used for this comparison. On the other hand, low jitter makes the perceived quality of image and sound clear and smooth. The result in the combination of these factors ensures that the experience is truly exceptional for the user.
"We see Cloud Gaming at Telefónica as a natural evolution of our current entertainment solutions. Our challenge is to guarantee that we can provide our customers with the best experience wherever they are and whatever device they decide to use. The availability of our 5G networks can already ensure a quality in mobility each time closer to the one perceived through the console.  We have some challenges to solve but collaboration with our partners in experiences like this will help to accelerate applying these solutions letting our customers to access the best gaming services." María Jesús García Vicente, Senior Manager for Delivery of Entertainment Platforms at Telefonica and responsible of coordinating LUDICO Project:
"Cloud Gaming experience has shown all the advantages that 5G technology current capabilities offer to our services and get relevant insights for its future evolution. This collaboration in an open innovation ecosystem like 5TONIC allows experimenting with technology, sharing experiences with Industry and Academia, exploring different use cases and accelerating new services deployment leveraged on full 5G potential, which represents a radical transformation of our Telco networks." Jesús Folgueira, Senior Manager IP and Transport Networks al Telefónica CTIO.
Different assumptions were analysed, and in all cases, the latency values are below those recommended by any of the cloud gaming solution providers. In the case of mobile access, specific use cases were designed to analyse situations of users in mobility:
Radio prioritization models to identify the model for optimal service:

QCI and 5QI (Default Bearer / Dedicated Bearer)

Introducing different values for latency and jitter in the network to analyse the impact on the user experience.
Access from different locations to study the behaviour of the service with different signal strengths perceived in the mobile device.
Handover

Inter RAT (4G ↔ WIFI, 5G ↔ WIFI, 5G ↔ 4G)
Inter Cell (5G ↔ 5G, 4G ↔ 4G)

Tethering (Wi-Fi y USB)
These tests have been carried out under the premise that the development of 5G networks will allow the mobile user experience to improve considerably, reducing the latency at least 15-20ms compared to the current 4G network and increasing the resources available in the radio interface.
Companies are taking positions in this field and many providers have already launched their solutions, such as NVIDIA, Microsoft, Google or even Amazon. The imminent access to 5G, the ability to optimize the use of WiFi networks by incorporating features specifically aimed to optimize gaming traffic at home and the possibility of managing access optimally to the service on mobile networks, will allow the mobile user to get closer to the experience on the latest generation consoles. ​
5TONIC was initiated by Telefónica and IMDEA Networks Institute with a clear vision to create an open research and innovation ecosystem laboratory in which industry and academia come together to boost technology and business innovative ventures. The laboratory promotes joint project development, joint entrepreneurial ventures, discussion fora, events and conference sites, all in an international environment of the highest impact. 5TONIC serves to show the capabilities and interoperation of pre-commercial 5G equipment, services and applications, by leading global companies in the 5G arena. The laboratory was recently awarded Digital Innovation Hub status by the European Commission.
If you are interested in collaborating with us please fill out the following form, and we will get in contact to provide you further information.