THE FUTURE CHALLENGES OF 5G AND BEYOND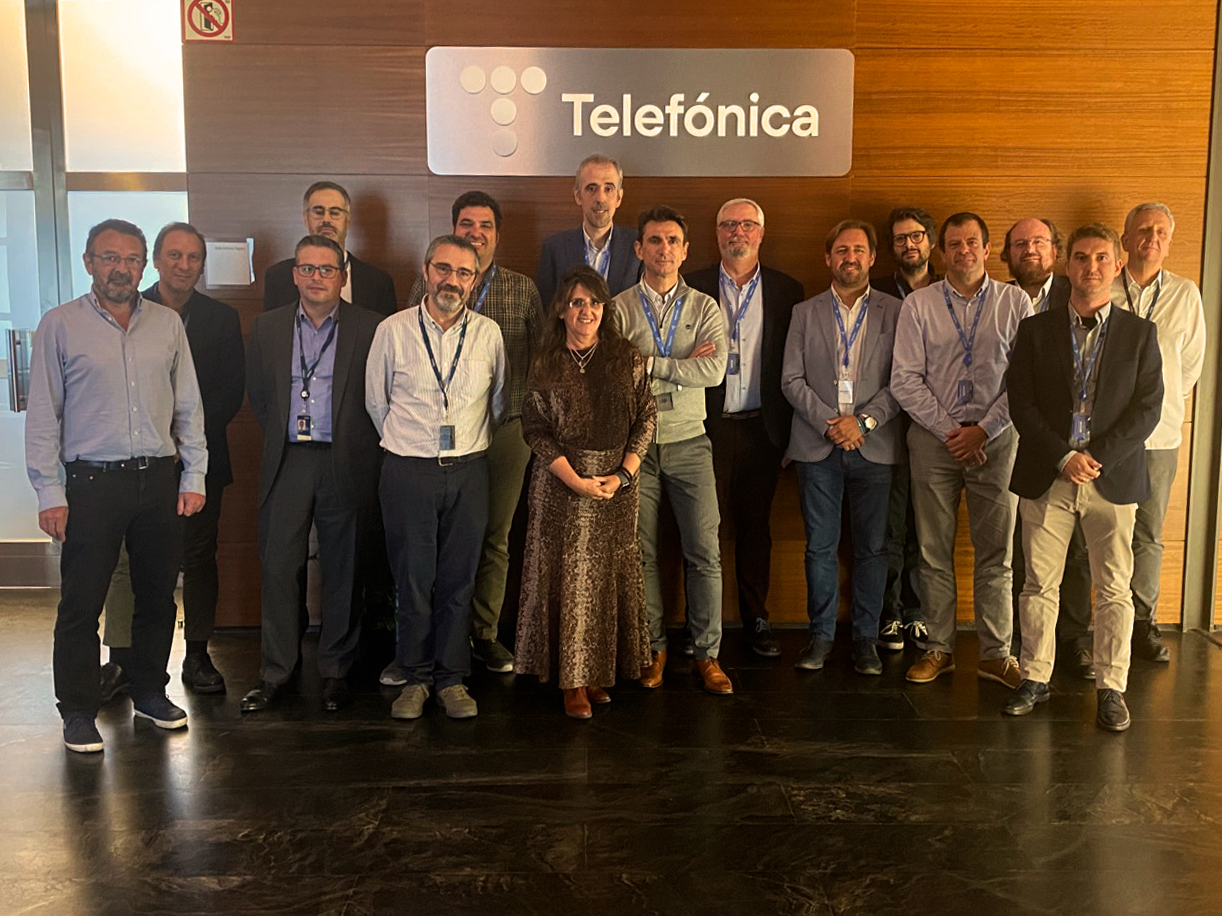 5TONIC has undertaken a new edition of its strategic workshop to set the roadmap of what's coming after 5G
Madrid, 7th November 2022 – With numerous projects at national and international level and a long trajectory in Europe as one of the main laboratories for technological collaboration between different industries, 5TONIC, has been consolidated as one of the main enablers of relevant projects related to health, security, transport, tourism, video games or industry 4.0. In addition, the laboratory was recognized during 2018 by the European Commission as Digital Innovation Hub for the excellence of 5G technology. As of today, 5TONIC continues to collaborate with different companies and key industry players in the European technology sector on its path towards the future of telecommunications and innovation.
Last November 3rd 2022, the Steering Board of 5TONIC held a new Workshop, in order to delve into the main challenges that the lab will face in the next 5 years and beyond. The purpose was to establish the objectives of the laboratory in an environment where 5G technology is already implemented in the main markets in its non-standalone version, and to have all the elements in place to facilitate the deployment of the following 5G stand-alone. The main challenge for 5TONIC in this context is being able to offer all the technological value to all the productive sectors, as well as society, in an efficient, scalable and sustainable way.
The event was attended by Telefónica, IMDEA Networks, Ericsson, Intel, COMMSCOPE, members of the Carlos III University of Madrid, InterDigital and Capgemini Engineering, who discussed the future of several research projects and reached conclusions that will serve to refocus the objectives pursued by 5TONIC and clearly setting the roadmap for the coming years.
«5TONIC aims to provide an environment that facilitates innovation. Thanks to the facilities, infrastructure and our team of scientists, the various institutions and companies can count on a laboratory that offers a collaborative space for the development of new functionalities based on the new generation of networks,» said Carlos Jesús Bernardos, Vice President of 5TONIC and Associate professor at UC3M.
Beyond the new path to be established, 5TONIC is already betting on innovation in telecommunications, advancing the functionalities that 5G may bring in the coming years through completely innovative use cases and proofs of concept for vertical industries across Europe. This is the case of one of the pioneering projects to test end-to-end automated network slicing in 5G Standalone, carried out together with partners such as Telefónica and Ericsson. This project showcases how Network Slicing is key to unlock new use cases based on 5G, providing new capabilities to users and enterprises with minimal or no manual intervention.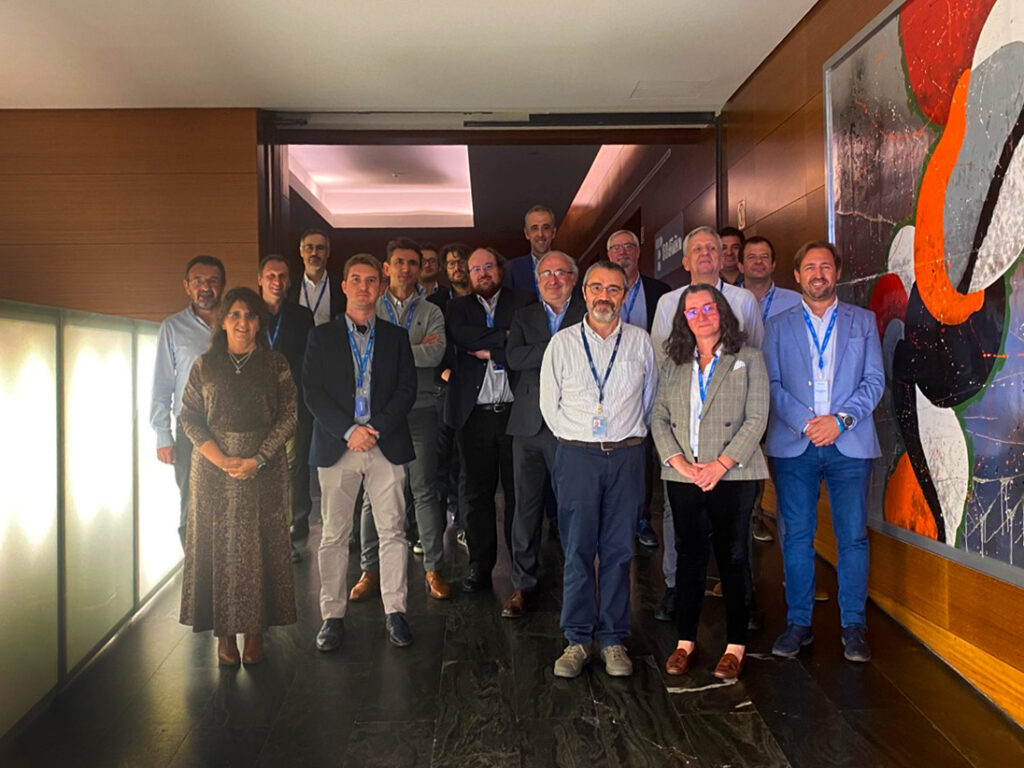 However, 5TONIC is in a period where further progress will be needed in the development of technologies and concepts such as flexible edge and cloud technology, hyper-distributed edges, hybrid and native multicloud support, management and orchestration of public and private cloud environments, zero touch automation, network programmability, exposure of network capabilities, open and virtualized interface networks, evolution to the new radio, evolution of Wi-Fi, twin digital network experiences, network slicing and network as a service, among many other functionalities.
This workshop, which was held at Telefónica's headquarters, was attended, in addition to the Steering Board members, by representatives from all areas and focused its activities on four main aspects:
The capabilities to be developed in the lab, including use cases and vertical industries to collaborate with.
The technological and infrastructure evolution needs of 5TONIC, trying to picture how the 5TONIC lab will be and the ecosystem it will support in the future. This section has discussed in detail the technologies that should be incorporated or evolve over the existing ones.
Members, collaborators and relationship with other associations. An open debate was developed about the travel companions that 5TONIC needs to be able to incorporate 5G technology and its evolution in the different sectors and in society in general.
The new activities to give visibility to 5TONIC: Participation in forums, conferences, hackathons, etc.
After a very productive session, which will lead to new projects and developments in the coming months, all members of the project remain optimistic to continue collaborating to advance the deployment of new telecommunications networks and the creation of new applications that can help different industries to stay competitive and evolve.
As Juan Carlos Garcia, President of 5TONIC and SVP Technology Innovation and Ecosystems at Telefonica, explained, «The secure and reliable development of telecommunications infrastructures, as well as their various uses, must be a priority to ensure European technological autonomy, therefore, 5TONIC is an essential ally within the sector, allowing innovation through the collaboration of the main industry players».
5TONIC was initiated by Telefónica and IMDEA Networks Institute with a clear vision to create an open research and innovation ecosystem laboratory in which industry and academia come together to boost technology and business innovative ventures. The laboratory promotes joint project development, joint entrepreneurial ventures, discussion fora, events and conference sites, all in an international environment of the highest impact. 5TONIC serves to show the capabilities and interoperation of pre-commercial 5G equipment, services and applications, by leading global companies in the 5G arena. The laboratory was recently awarded Digital Innovation Hub status by the European Commission.
If you are interested in collaborating with us please fill out the following form, and we will get in contact to provide you further information.