YERBA BUENA VR BECOMES A NEW 5TONIC COLLABORATOR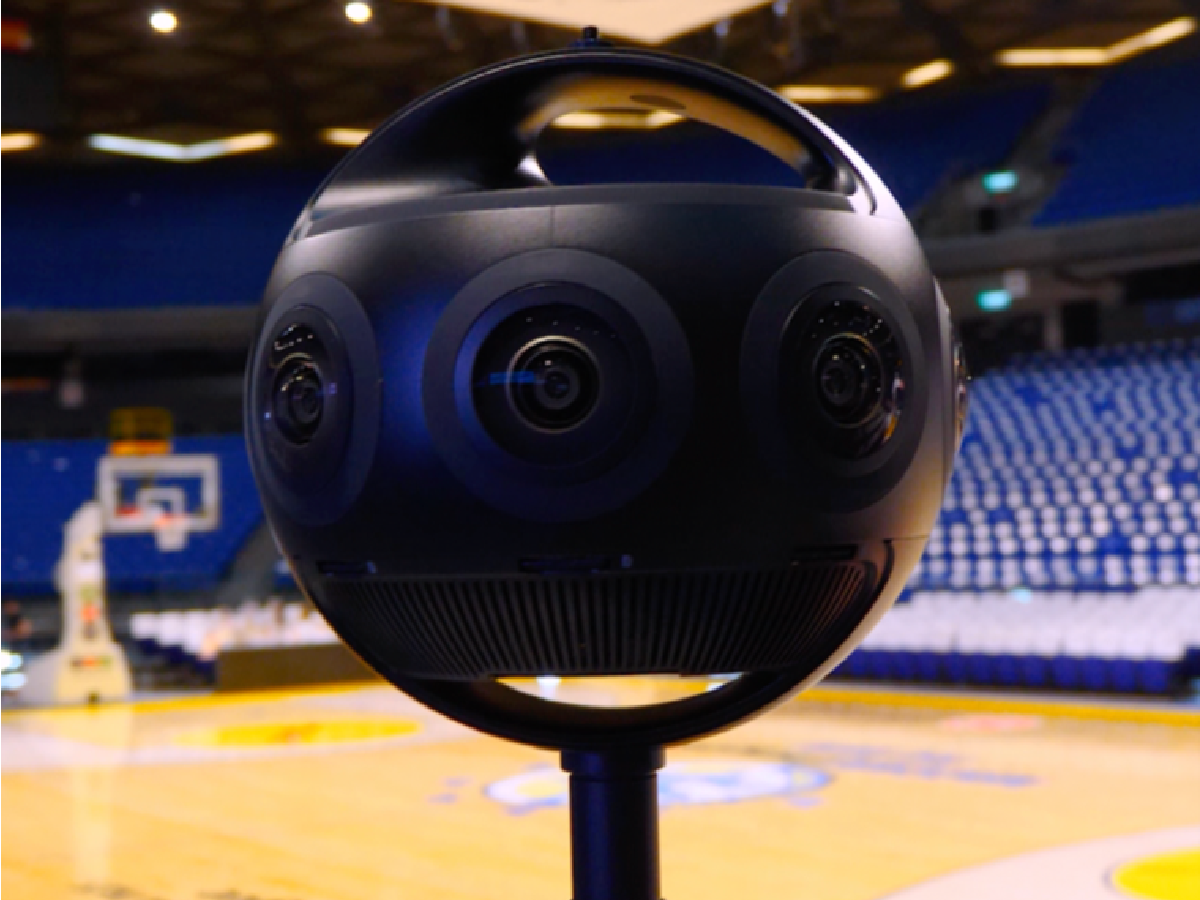 Madrid, January 11, 2023. 5TONIC, the open laboratory for research and innovation on 5G technologies, founded by Telefónica and IMDEA Networks, has just signed a collaboration agreement with Yerba Buena VR (YBVR), a company dedicated to the application of virtual reality (VR) and augmented reality (AR) technologies to user experiences in fields such as music, sports, or tourism, and with offices in Madrid and Silicon Valley and presence in several continents. The company has received funding from, among others, Verizon Ventures, Telefónica's Wayra, Telus and Tech Coast Angels. In recent years, YVBR has collaborated with Telefónica and Ericsson in different projects in which it has demonstrated its technical excellence.
The collaboration agreement supports the YBVR participation in different European projects involving 5TONIC and several of its members and collaborators: the 5G PPP project, 5G-Induce, and the SNS project, TrialsNet, as well as the involvement in other activities of other projects supported by 5TONIC.
As part of the 5G-Induce project, YBVR will help to demonstrate the capabilities of an open 5G orchestration platform, compatible with ETSI NFV, for the deployment of advanced 5G Network Apps that enable the design and implementation of customized applications for vertical industries. For the TrialsNet project, the collaboration between the two entities will explore and demonstrate 5G/6G technologies, applications and advanced services in verticals such as culture and media.
«The collaboration with Yerba Buena is especially enriching for us due to the many possibilities that extended reality technology brings in conjunction with 5G connectivity. Over the next two and a half years, we will be able to continue developing applications that will squeeze and bring out the full potential of the fifth generation of telecommunication networks and also be of great use to the industry«, says Carlos J. Bernardos, Vice President of 5TONIC and Professor at the University Carlos III of Madrid.
This agreement will have a duration of two and a half years and will run from January 1, 2023, to June 31, 2025. The objective will be to leverage YBVR's experience with virtual reality technology to advance its application, through 5G, in vertical industries, creating new functionalities that will allow them to respond to their current and future needs.
«YBVR understands 5G as a big enabler for VR video services. To explore 5G connectivity features for VR video streaming is necessary for the coming years, and 5TONIC is a privileged environment to reach, develop and test new use cases with this big synergy», adds Miguel A. Martinez, Innovation Director in YBVR.
5TONIC was initiated by Telefónica and IMDEA Networks Institute with a clear vision to create an open research and innovation ecosystem laboratory in which industry and academia come together to boost technology and business innovative ventures. The laboratory promotes joint project development, joint entrepreneurial ventures, discussion fora, events and conference sites, all in an international environment of the highest impact. 5TONIC serves to show the capabilities and interoperation of pre-commercial 5G equipment, services and applications, by leading global companies in the 5G arena. The laboratory was recently awarded Digital Innovation Hub status by the European Commission.
YBVR is a technology company that is redefining the way fans experience live sports. YBVR enables a new immersive and interactive dialogue with sports fans, especially the new generations, engaging from home and in-venue. YBVR technology also applies to any live-streaming event or on-demand experiences, using immersive video and VR technology in the player. Music, Tourism, corporate events or industrial monitoring are other important fields where YBVR's technology is applicable. 5G technology appears as a great leverage to accelerate video VR streaming implementation, reach and adoption.
If you are interested in collaborating with us please fill out the following form, and we will get in contact to provide you further information.