GMV JOINS 5TONIC AS A COLLABORATOR FOR THE ERASMO PROJECT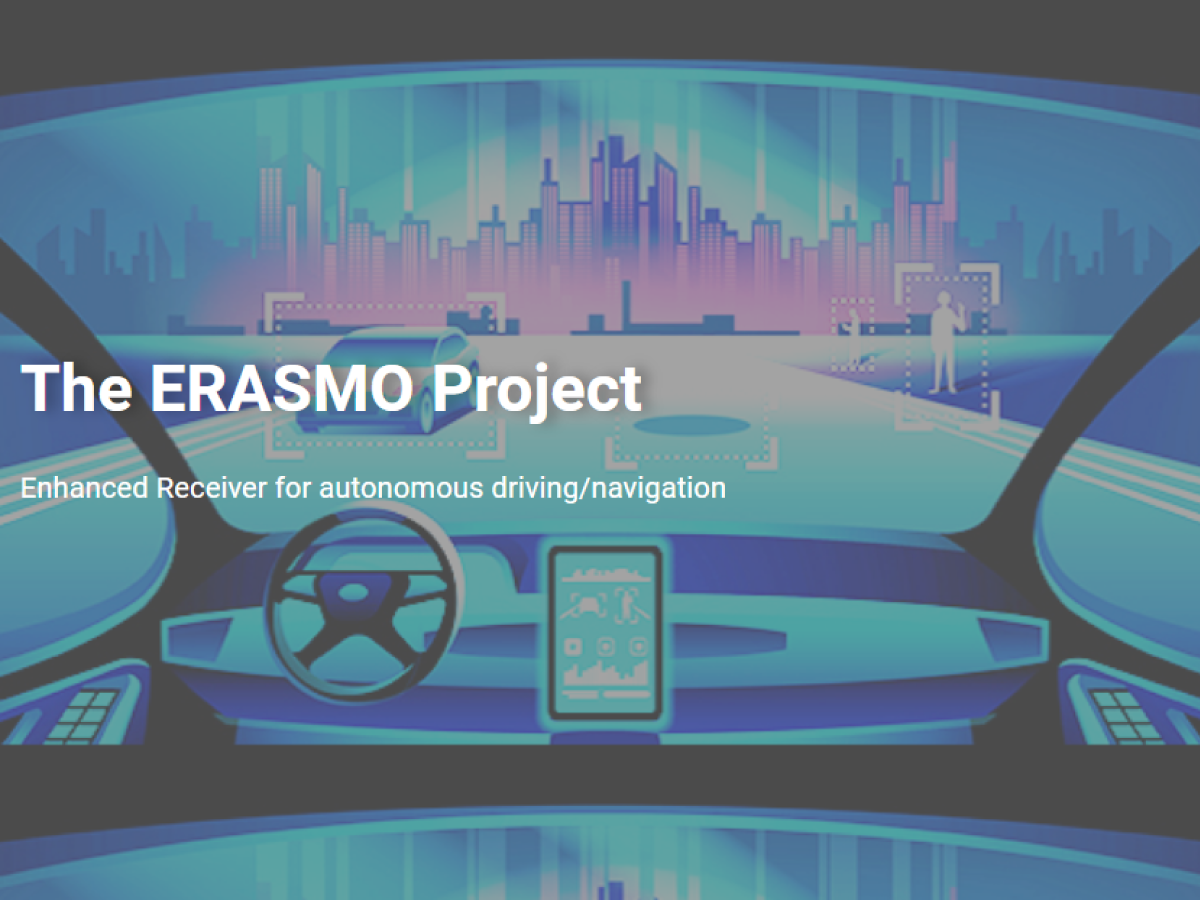 Madrid, February 15, 2023. 5TONIC, the open research and innovation laboratory for 5G technologies founded by Telefónica and IMDEA Networks, has signed a collaboration agreement with GMV, a Spanish company that offers solutions, services, and products to a wide range of sectors, including telematics and software for the automotive industry. The purpose of this collaboration is to contribute to the success of the ERASMO project, which is funded by EUSPA (European Union Agency for the Space Programme) and was officially launched in June 2021. ERASMO is set to develop an innovative positioning On-Board-Unit (OBU) that will enable fully automated driving. This OBU shall be cost-efficient, and the outcome of the development shall be a close-to-market prototype(s), which corresponds to reaching a Technology Readiness Level (TRL) of at least 7.
In this context Ericsson Spain has deployed, at 5TONIC, a complete 5G SA release 16 network, with New Radio indoor and outdoor that covers mid and high bands. Leveraging that infrastructure Ericsson will be the key technology partner of 5TONIC in this project, providing support to GMV for carrying out the testing and validation activities of ERASMO's 5G-based technological developments within the 5TONIC laboratory facilities.
The collaboration has been set for one year, until December 31st, 2023, and its objective is to test the 5G-based functionalities of the ERASMO's developed onboard positioning unit (OBU) for fully automated driving. The OBU will integrate a 5G modem and a GNSS receiver together with additional sensors to provide location estimates with the highest level of accuracy, integrity and availability, harnessing and combining relative and absolute location estimates. In addition, the OBU will allow the possibility of applying GMV GNSS PPP-RTK corrections and hybridizing GNSS data with information from multiple sensors, as well as vehicle insights, to obtain the best location information, optimizing the use of the signals. OBU will include V2X communications capabilities for cooperative information exchange between vehicles and the infrastructure V2X will contribute to enhance safety and efficiency of Autonomous driving.
«The synergy between the different members and collaborators of 5TONIC makes up the real strength and innovative capacity of the project. GMV's experience as a supplier of telematics solutions for the automotive sector can provide us a much broader vision of the possible applications of 5G networks for vertical industries. The support of Ericsson, GMV and 5TONIC to the ERASMO project also represents a great opportunity to push localization and autonomous driving systems to the limit and thus setting new milestones in the development of this type of technology», says Carlos J. Bernardos, Vice President of 5TONIC and Professor at the University Carlos III of Madrid.
GMV has a strong legacy in Automotive with a track record of more than 20 years in the supply of automotive software and is a tried-and-trusted provider of telematics software, services, and systems in the automotive sector, both for OEMs and Tier-1 suppliers. In the Automotive market, GMV provides solutions including:
High-precision GNSS positioning and safe for autonomous driving, with products such as

GMV GSharp®

for Automotive.

 

Services for connected vehicles,

such as C-ITS (V2X),

and mobility services

(Road User Charging, eTolling, High Occupancy Vehicle (HOV), Low Emission Zones Control, etc.).

 

Cybersecurity solutions and services,

such as cybersecurity assessments and audits, UNECE R1555- R156 support or the pentesting laboratory.

 
"This agreement is a key milestone which will allow to go a step beyond exploring the capabilities that 5G offers for automated driving and also what we can expect from its combined use with other key technologies for the automotive sector" adds Sara Gutiérrez,  Automotive Business Unit Director for GMV, "the possibility to collaborate with Ericsson and 5Tonic laboratory is unique and will allow GMV to get the maximum benefit of the use of these facilities in the context of ERASMO".
5TONIC was initiated by Telefónica and IMDEA Networks Institute with a clear vision to create an open research and innovation ecosystem laboratory in which industry and academia come together to boost technology and business innovative ventures. The laboratory promotes joint project development, joint entrepreneurial ventures, discussion fora, events and conference sites, all in an international environment of the highest impact. 5TONIC serves to show the capabilities and interoperation of pre-commercial 5G equipment, services and applications, by leading global companies in the 5G arena. The laboratory was recently awarded Digital Innovation Hub status by the European Commission.
GMV is a privately owned technology business group founded in 1984 and trading on a worldwide scale in the following sectors: Space, Aeronautics, Navigation, Defense and Security, Cybersecurity, Intelligent Transportation Systems, Automotive, Healthcare, Telecommunications and IT for government authorities and major corporations.
If you are interested in collaborating with us please fill out the following form, and we will get in contact to provide you further information.