SLICES National roadshow meeting introduces the Spanish node SLICES-ES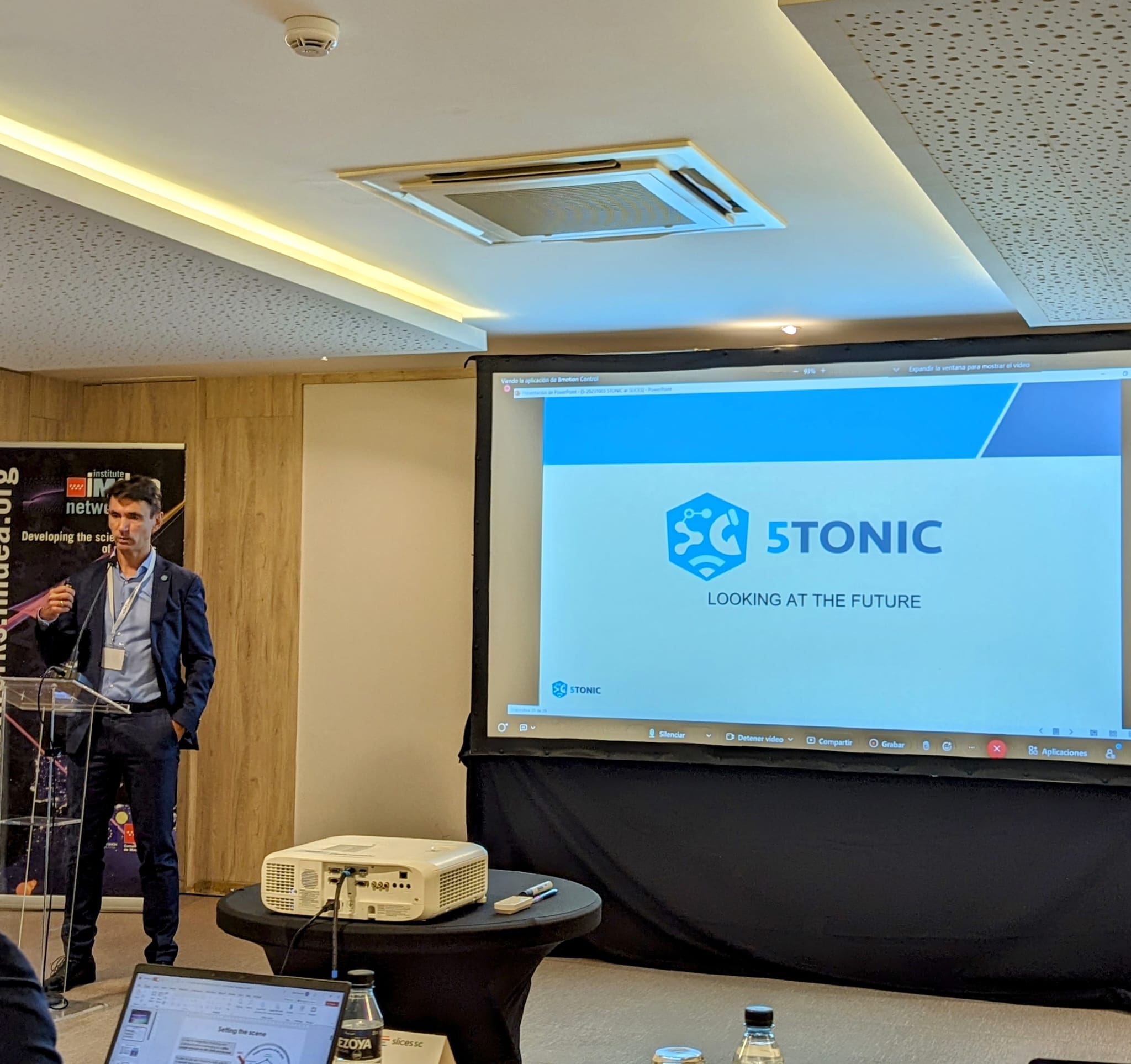 SLICES-ES will be the Spanish node of SLICES, becoming the first infrastructure open to the European scientific community for testing in the field of telecommunications and with a compelling IoT satellite service with coverage throughout Europe.
5TONIC´s members such as Telefónica, Carlos III University of Madrid and InterDigital, among other guests, were invited to participate in the meeting.
October 9th, 2023. IMDEA Networks and Carlos III University of Madrid (UC3M) have participated in the national roadshow event of the ESFRI backed initiative SLICES, a European project for developing infrastructure to experiment with the information and communication technologies of the future. The event took place in Madrid, with the participation of the University of the Basque Country, which is also part of the SLICES initiative. 
During the event, researchers and innovative industry experts from multiple platforms related to the Spanish SLICES node were presented. Among the invited speakers was Juan Carlos García, president of 5TONIC and SVP Technology and Ecosystems at Telefónica, who explained the use cases and research for the development of new technologies that are carried out in the lab.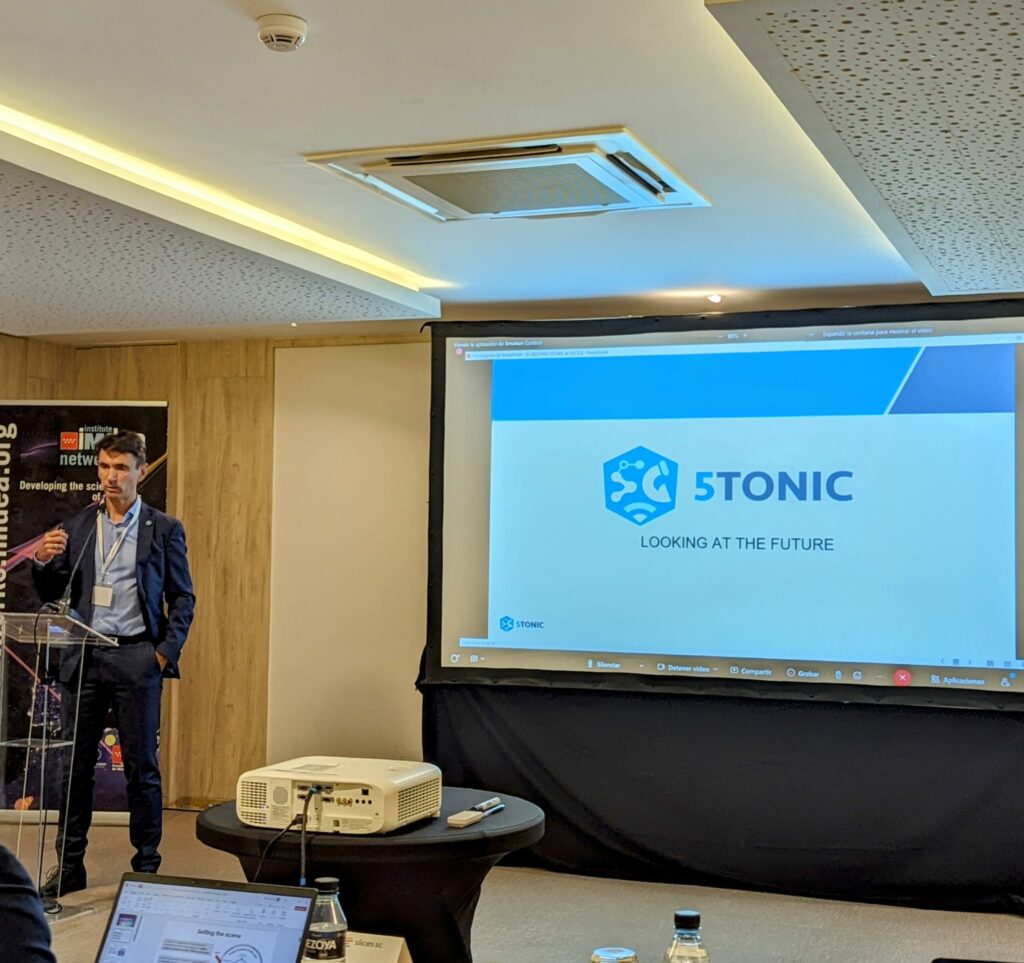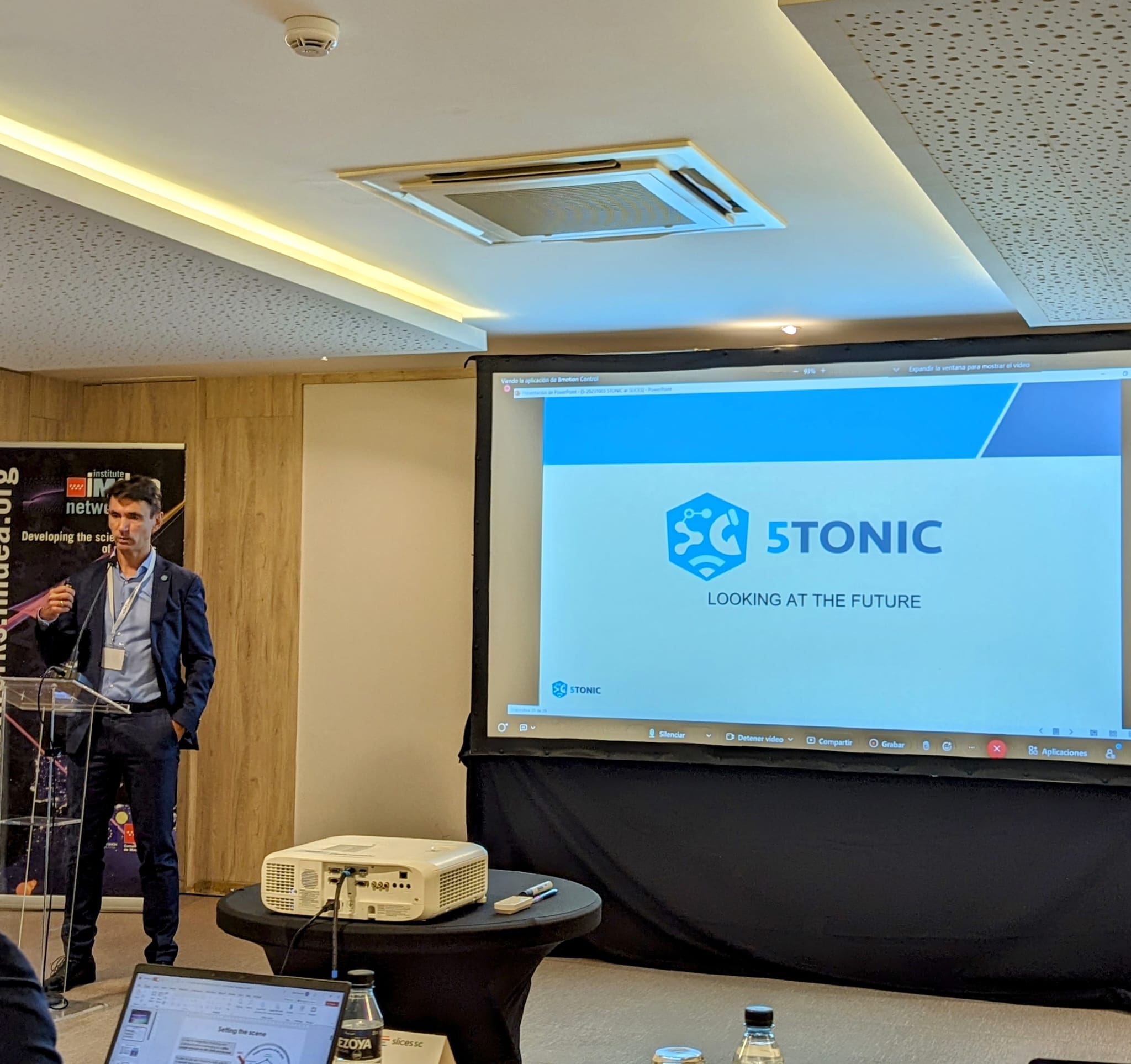 The event included other relevant speakers of the 5TONIC ecosystem such Carlos J. Bernardos, vice president of 5TONIC and full professor at the UC3M; Alain Mourand, Head of InterDigital Wireless Lab Europe; and Arturo Azorra, director of IMDEA Networks and former vice-chairman of 5TONIC, who coordinated the event where representatives of the European Union, Spanish Government, and Madrid and Basque Country regional governments expressed their commitment to support the SLICES initiative.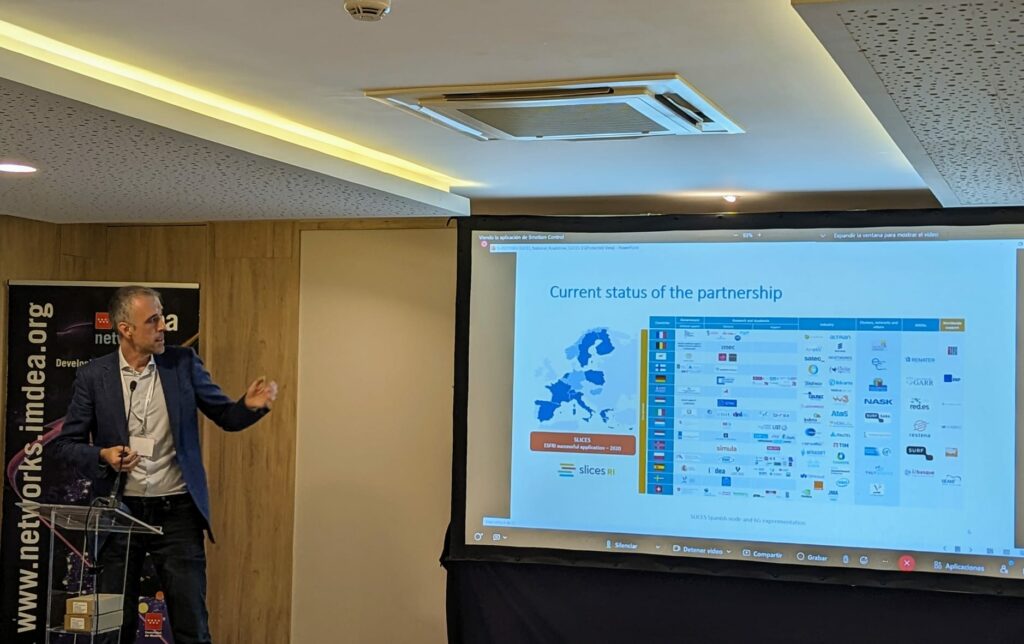 SLICES is a flexible platform designed to support large-scale, experimental research focused on networking protocols, radio technologies, services, data collection, parallel and distributed computing and in particular cloud and edge-based computing architectures and services. SLICES consortium gathers partners from 15 European countries, including Spain. "Having a state-of-the-art European telecommunications research infrastructure in Spain is a major milestone,» says Arturo Azcorra. 
Europe is aware of the need for strategic autonomy in information technologies and, by joining forces, Spain will improve R&D capabilities in this field. It is great news, therefore, for the academic and business world, as well as for society, a success that can be considered worldwide in the field of open experimentation via satellite.
If you want to learn more about the spanish SLICES node feel free to watch this video. 
5TONIC was initiated by Telefónica and IMDEA Networks Institute with a clear vision to create an open research and innovation ecosystem laboratory in which industry and academia come together to boost technology and business innovative ventures. The laboratory promotes joint project development, joint entrepreneurial ventures, discussion fora, events and conference sites, all in an international environment of the highest impact. 5TONIC serves to show the capabilities and interoperation of pre-commercial 5G equipment, services and applications, by leading global companies in the 5G arena. The laboratory was recently awarded Digital Innovation Hub status by the European Commission.
If you are interested in collaborating with us please fill out the following form, and we will get in contact to provide you further information.